Stephanie Rivera will admit that golf brings out a particular side to her.
"It's funny because Ron tries to give me advice when we're playing together, and that's nice, but I'm the better golfer," Stephanie said with a laugh. "And you know, right now I really enjoy the tournaments I'm playing in with other women. I'm just having a good time, and it gets my competitive juices flowing."
Stephanie's competitiveness and overall intensity towards sports is no secret. Back in Charlotte, North Carolina, she was dubbed "the coach behind the coach," a perhaps unique kind of wife who loved to talk X's and O's at the dinner table. And still now, if you are sitting with her in her suite on a Commanders gameday, she stresses, "This is business. There's no chitchat."
But just like on the golf course, there is more to the picture. There is also the story of Stephanie as a woman in sports, an experience which, from her time as an athlete, mom, coach and advisor, has had a significant impact on her life and values.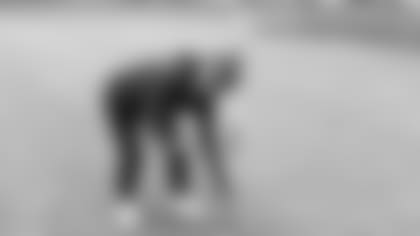 As a kid in Northern California, Stephanie's parents signed her up for every sport, from martial arts to softball. From the time she was a kid all the way up through playing basketball at Cal, the student-athlete experience deeply shaped Stephanie and imbued her with confidence, that competitive edge, empathy and an appreciation for teamwork.
Injuries led her to retiring shortly after junior season at Berkeley, and that spring marked the beginning of a big transition period for her in more ways than one. In a span of about a year, Stephanie got married, graduated, had her first child and was adjusting to life in Chicago with her NFL linebacker husband. Navigating life as a young mom and wife, she described herself as "restless."
"Even with having Christopher [her first child], I was like, 'I need to get out of the house.' That's just who I am," she said. "Though we were parents, we both [Ron and her] still had to do our things that we were interested in outside of that identity and, for me at the time, it became coaching."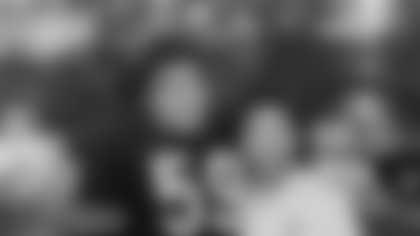 What began as helping a friend coach their local girls' team evolved into a special stage of Stephanie's life with heights she perhaps could have never imaged. Similar to her journey as an athlete, she kept sharpening her skills and rising through the coaching ranks, moving from the college to semi pro to eventually the professional ranks with the Washington Mystics. Coaching fit so many of Stephanie's strengths and allowed her to lean into some of her favorite parts of sport.
"I've always loved the player relationship aspect, and through coaching, I really came to see where that can go," she said. "You want to get to know your players, know what they've got going on in their lives. It's important so you can figure out how to get the best out of them as an athlete, sure, but also how you can support them as a person."
Not only did that human-focused approach lie at the center of so many conversations she had on the court, but it was also a focal point of discussions at home with her husband who had also turned to coaching after athletic retirement. Following their respective practices, husband and wife would return under one roof and muse about what they might adjust or provide to help their players.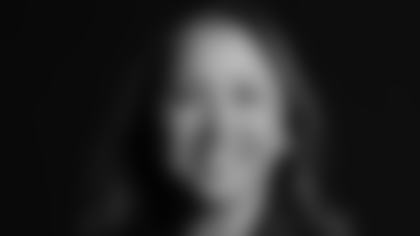 In the later 2000s and early 2010s, the schedules and demands of the Riveras lives shifted as their kids got older, and Ron assumed coaching roles with an increasing level of responsibility. Stephanie mostly stepped back from formal coaching, finding alternative ways to support female athletes. One that particularly benefited from her wisdom and support at that time also happened to call her "mom."
"A big part of achieving your goals is being able to see them, and a lot of that has to do with representation," Courtney Rivera recalled. "When I started to play softball, my mom wanted to take me to watch Cal softball, to watch UCLA softball. She would say, 'This could be you, if you want it to be.'… She was constantly that support that I needed and that reminder of what was possible if I applied myself."
From the stands to the sidelines (yep, Stephanie had a stint coaching Courtney's high school basketball team), mom Rivera was a pivotal voice in Courtney's student-athlete career. The youngest Rivera went on to carve her own path as a softball player at UCLA.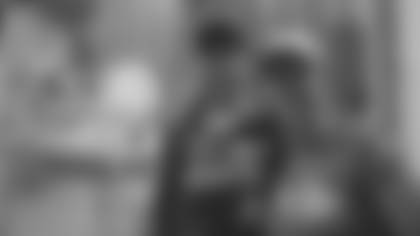 Though Stephanie might have spent a fair share of time on the Bruins campus cheering on daughter, Cal is still the Pac-12 school that holds a special place in her heart. She has recently taken the job of Co-Executive Director of the California Legends Collective, an initiative dedicated to assisting Berkeley's student-athletes in capitalizing on their name, image and likeness (NIL). In this position, she has been vocal about increasing exposure and opportunities for the school's female athletes.
"Really in the early part of it, I just said, 'Hey I want to make sure I'm there because NIL should also apply to the women,'" Stephanie said. "We have 35 athletic programs at Cal, and every one of them should be involved and have resources allocated."
And while not everyone might be on a board or own a business to sponsor a female student-athlete, Stephanie believes the message she emphasizes via the Collective can be more generally applied to anyone looking to support women's sports. A little investment by everyone can go a long way.
"One thing I always tell people is if you want to support women's sports, support with your checkbook," Stephanie said. "Go to games, buy tickets. You spend the money. That's how we get where we're going to get to where we want to get."