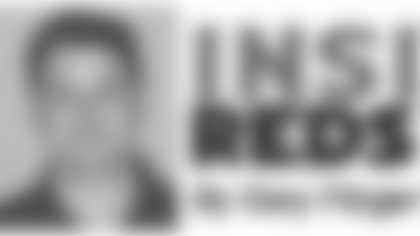 Top draft pick Brian Orakpo was not on hand for the start of Redskins Training Camp on Thursday.
Orakpo remained unsigned. Negotiations were ongoing.
During a training camp press conference on Wednesday, head coach Jim Zorn said he was not yet concerned about Orakpo's absence, even though he is missing valuable practice time.
"As soon as a deal gets done--and I'm hoping it's soon--the better it's going to be for us and for him," Zorn said. "At some point, I would probably get concerned, but at this point I'm not."
Defensive coordinator Greg Blache had stronger words, though.
"Any time a guy is missing practice, somebody is taking his reps," Blache said. "Somebody else is better, he's not getting better, and we're not getting better as a team. It doesn't help him and it doesn't help his football team. The only person it benefits is his agent."
Orakpo is among a host of NFL first-round draft picks still without a rookie contract.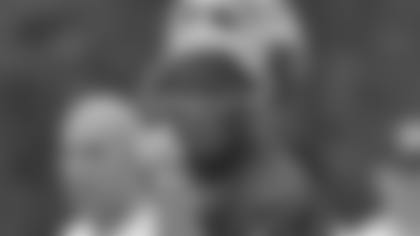 It appears many agents are waiting to see how first-round contracts play out so that they can slot their own player.
"There's just some posturing and positioning that needs to take place, and that's up to those young men and those agents to work it out," Zorn said.
Last week on Comcast SportsNet's "Redskins Nation," executive vice president of football operations Vinny Cerrato said he expected a flurry of deals to get done as training camps get underway.
"It's a matter of one player getting a deal done," Cerrato said. "What happens is, the agent doesn't want to a deal before another guy, because those agents sell those deals to help them recruit [draft prospects] next year. So it's not about their guy, it's about the deal that they can sell to [a prospect] next year."
For Orakpo, the situation is complicated because he is learning the strong-side linebacker position this offseason. The 6-4, 260-pounder played defensive end at the University of Texas last year.
Orakpo is expected to alternate at both strong-side linebacker and defensive end once he settles in on the defense.
Zorn addressed whether missing practice time could impact Orakpo's learning curve.
"We were satisfied during mini-camp and OTAs that [Orakpo] was a quick learner," Zorn said. "He took to linebacker very well. If he falls too far behind in that position, then we'll bring him along at [defensive end] and we'll allow him to do what he does best.
"At some point those issues could come into play, but hopefully they won't," Zorn said.