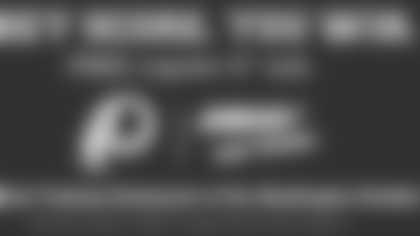 ](http://www.redskins.com/fan-zone/subway.html)
For the second year, SUBWAY® restaurants are partnering with the Washington Redskins on a promotion that rewards fans for Redskins' success!
When the Redskins score 20 or more points at any home game,*fans can go to the Redskins website and print out a coupon good for aFREE regular 6" sub with purchase of 30oz drink and chips on the day after that home game.*  
Last season, the Redskins scored 20 points in 7 out of 10 of their home games, resulting in thousands of free 6-inch subs given to happy fans.
When the Redskins score 20 points at home, fans and consumers can go to www.Redskins.com/Subway and print out a coupon that is good the day after that game only.
For example, if the Redskins score 20 points in the Sept. 9 game, fans can take coupons on Sept. 10 to any participating SUBWAY® restaurant in the greater Washington DC metro area for a free regular 6" sub when they buy a bag of chips and 30oz. drink. 
Premium and Supreme subs are excluded from the offer, and each person can use only one coupon per visit.
Redskins quarterback, Robert Griffin III, also enters his second year as a SUBWAY® Famous Fan, starring in local and national commercials promoting his favorite SUBWAY® sandwiches, Turkey Breast and Oven Roasted Chicken with spinach.
The SUBWAY®* *chain is famous for its made-to-order Footlong and 6-inch submarine sandwiches. Sandwiches are served on wheat, white and a variety of seasoned breads, including new Garlic Bread, that are baked fresh daily in each restaurant.
Hot toasted and cold subs are available with an assortment of meats, cheeses, vegetables and condiments, all added per customer request. SUBWAY® restaurants' "Under 6" menu features sandwiches with 6 grams of fat or less, while exclusively prepared gourmet-inspired sauces can be used to complement any sandwich on the menu.
For those with hearty appetites, SUBWAY® features a wide variety of "indulgent" sandwiches, including Chicken & Bacon Ranch Melt, SUBWAY® Club®, and Big Philly Cheesesteak. Chopped salads are also available, and any sub can be made into a salad.
With more than 40,000 locations in 102 countries, including more than 500 in the Greater DC metro area, the SUBWAY® restaurant chain is the world's largest restaurant franchise in terms of number of locations.
Headquartered in Milford, Connecticut, and with regional offices in Amsterdam, Beirut, Brisbane, Miami and Singapore, the SUBWAY® chain was co-founded by Fred DeLuca and Dr. Peter Buck in 1965.
Their partnership, which continues today, marked the beginning of a remarkable journey — one that has made it possible for thousands of individuals to build and succeed in their own business.