One day, Skip Coleman, a diehard Redskins fan, was perched on top of his burgundy-and-gold-painted riding lawn mower. A Cowboys fan approached him.
Coleman was innocently cutting the grass in his front yard, part of the one and a half acres of land he mows each week during the spring and summer around his newly purchased home. Was this rival fan going to throw a rock in his path?
"[He] comment[ed] that although it was a Skins mower, that it was the coolest thing he had ever seen," Coleman wrote to The Redskins Blog. "And that he owned a landscaping business and wanted to know if I would 'outfit' his mowers in a Cowboys theme?" (Coleman agreed with his buddies that would do the job, joking that he would only deliver him mowers painted in burgundy and gold).
That's the new reality for Coleman, who lives happily in Salisbury, Md., surrounded by Ravens fans, yet proudly hailing atop his local celebrity, the lawn mower that has everybody commenting. Fans have even offered to take it to tailgates this season just to show it off to others.
"It has been a lot of fun and I have really enjoyed everyone's responses," Coleman wrote. "I cannot wait for this upcoming season and love sharing different and creative ways to show my support for such a good organization."
The flurry of fame began this spring.
Because of his lawn's size (it's about the equivalent of a football field), Coleman sprung for a used Craftsman LT2000, which ran great, he claims, though wasn't as attractive as his neighbors' John Deere mowers.
"Most of the people in my neighborhood display little flags of their favorite teams in the gardens," he wrote. "I wanted to skip the little flag all together and display my team's pride in a truly original way."
That meant three days of spray paint and primer, turning a bland gray exterior into a nicely lined (thanks, painter's tape) Redskins-themed machine. Coleman began with the hood, taping off the vents and getting the stripes just right until he had a professional look.
The project was easy, he wrote, and has suggested others try it. Now he gets honks, shouts and stop-bys from cars passing by to express their support.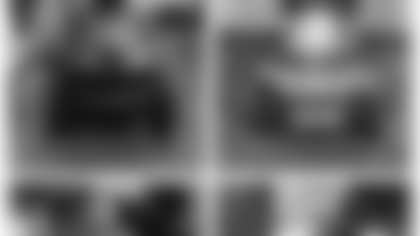 Those days were almost over once followers on social media saw his mower online. Coleman received offers to buy it and he eventually posted it to Craig's List, looking at what he might collect. But recently, he pulled the ad, wanting it to only go to a real Redskins fan.
He plans to paint another one – probably a different style of mower – in the near future. Can you blame him?
Coleman revealed his favorite Redskins memory remains the game played after Sean Taylor's death, when Clinton Portis ran into the end zone and flashed a tribute to the safety underneath his jersey.
It seems as though a memorial No. 21 patch is on order before his next ride.