For today's Throwback Thursday moment presented by Subway, Redskins.com looks back at the Redskins' 21-point, come-from-behind victory in 1999 vs. the Carolina Panthers.
Last Sunday, the Washington Redskins overcame a 24-0 deficit to squeak out a thrilling 31-30 victory in front of the team's faithful at FedExField.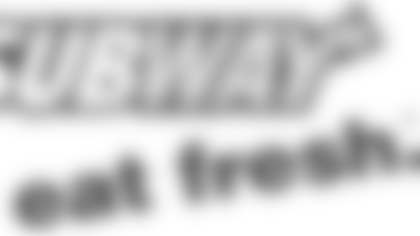 ](http://www.subway.com/)It was the largest comeback in the team's 83-year history.
Before that, they had come back from 21 down three different times, most recently Oct. 3, 1999, when they trailed the Carolina Panthers 21-0 after just one quarter at FedExField before ultimately winning 38-36.
Try four touchdowns in the second quarter, as Stephen Davis got a one-yard score before Michael Westbrook's two touchdowns and an Albert Connell 62-yard score.
A late field goal by Brett Conway would seal the two-point victory.