For today's Throwback Thursday moment presented by 
In a national broadcast, head coach Joe Gibbs addressed his players and members of the Redskins' front office. "This is the toughest decision I have ever made in my life," Gibbs said. "The only thing I would ever put in front of this family here -- I have two families and the Redskins are a family -- is that I have two boys I want to spend more time with."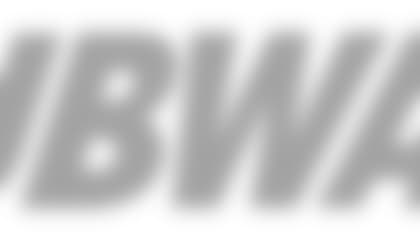 After a career that spanned 12 seasons, which brought three Super Bowls, a 16-5 postseason record and a 124-60 regular season mark to the Redskins, head coach Joe Gibbs stepped down as head coach. Gibbs is considered one of the greatest coaches in NFL history and the only coach to win three Super Bowls with three different quarterbacks.
Defensive coordinator Richie Petitbon would replace Gibbs who stepped down due to health concerns as well with wanting to spend time with his family.
Gibbs' departure from the team was a shock to most of the Redskins' faithful but many players including Joe Jacoby and Mark Rypien saw it coming.
"The conversation didn't revolve around football the way it usually did. You had kind of an indicator there," explained Mark Rypien after his many meetings with Joe Gibbs before the announcement.
The legendary coach left a lasting impression on not only the Redskins but the league as a whole. He brought the standard of excellence to Washington, D.C., for more than a decade and made the Redskins one of the greatest dynasties in NFL history.
Joe Gibbs was also able to spend time with his other sports love, stock car racing, and would eventually return to the Redskins in the next decade.