For today's Throwback Thursday moment presented by Subway, Redskins.com looks back at John Riggins' return to New York to take on the Jets in 1976.
In his first game against the New York Jets, the team that drafted him, Washington Redskins running back John Riggins would carry the ball 19 times for 104 yards and a touchdown along with three receptions for 28 yards and a touchdown in a 37-16 victory on Dec. 5, 1976.[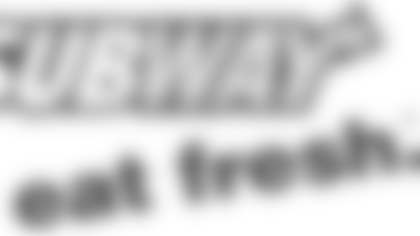 ](http://www.subway.com/)
The Redskins would go on to win 10 games in Riggins' first season in Washington.
In five years with the Jets, Riggins played in 61 games with 58 starts, running the ball 928 yards for 3,880 yards and 25 touchdowns. He also caught 121 passes for 928 yards and six touchdowns.
The future Pro Football Hall of Famer would finish his Redskins career with a franchise-high 7,472 yards and 79 touchdowns along with 928 receiving yards and six touchdowns.