For today's Throwback Thursday moment presented by Subway, Redskins.com looks back at the Redskins revenge after "The Body Bag Game," defeating the Eagles 20-6 in the 1990 playoffs.
In the second of two regular season matchups between the Washington Redskins and Philadelphia Eagles during the 1990 regular season, the latter wanted to let their division rivals know that they were a worthy contender in a difficult NFC East.
The Redskins entered the matchup 5-3, coming off a 41-38 overtime victory over the Detroit Lions while the Eagles had just beaten the New England Patriots 48-20 to get to 4-4 on the season.
While the Eagles wanted to get above .500, they also set out to let the Redskins know they weren't a team to mess with.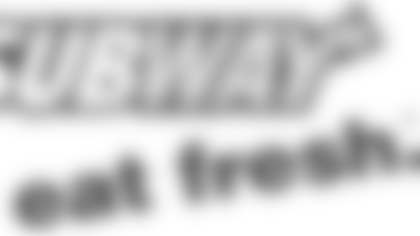 ](http://www.subway.com/)So on a Monday Night Football game that would later become known as "The Body Bag Game," the Eagles saw nine different Redskins go down with injuries – including their two active quarterbacks – and scored two defensive touchdowns in a 28-14 victory.
But the Redskins didn't forget.
Both teams earned Wild Card berths at 10-6, but Philadelphia won tie-breakers to be the home team in a playoff matchup. After the Eagles jumped out to a 6-0 lead on two Roger Ruzek field goals, the Redskins would score 20 unanswered to earn a 20-6 victory.
Eagles coach Buddy Ryan would be fired shortly after the game while the Redskins would go on to face the San Francisco 49ers the next week.