Each week during the season Redskins.com will look back at one of the franchise's best moments against the upcoming opponent for Throwback Thursday, presented by Subway.
It was a playoff matchup, so you'd assume the game would be tight.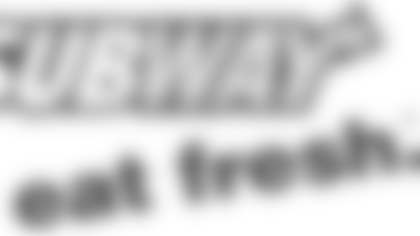 ](http://www.subway.com/)That, however, was never the case, as the Redskins' biggest victory over the Rams, then calling Los Angeles home, came in the Divisional Round of the 1983 playoffs, as Washington cruised to a 51-7 victory at RFK Stadium.
The Redskins easily took control in the first quarter and didn't look back, as a John Riggins three-yard touchdown, Art Monk 40-yard touchdown and a Mark Moseley 42-yard field goal gave Washington a 17-0 lead by the end of the first 15 minutes.
By halftime, the Redskins held a commanding 38-7 lead.
Pro Football Hall of Famer Darrell Green – then a rookie – capped off the day with a 72-yard interception return for touchdown.
Not to be outdone by the offense, the Redskins' defense held Eric Dickerson, who rushed for more than 1,800 yards that season, to just 16 yards on 10 carries.