Don't miss a minute of Redskins coverage during training camp and the 2013 season! Check in for your daily recap of everything that happened on Redskins.com.
--The Washington Redskins announced several roster moves early this morning on the first day official day of training camp. In a series of corresponding moves, the team signed safety and cornerback Ryan Mouton later in the day.
--In case you missed this morning's walk through, here is our gallery from the morning's action.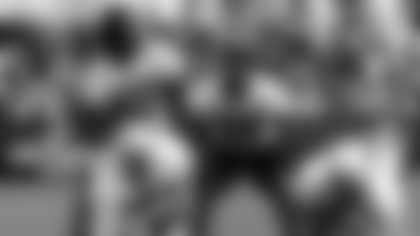 --Running back Alfred Morris took to the podium to speak with the media after the morning walk through. Hear what he had to say about the upcoming season and his "Bentley" here and be sure to check out the details on his car's new tune-up.
--In case you weren't able to grab lunch at work, here's A Quick Byte from Redskins.com's Brian Tinsman and Alex Corddry.
--Tight end Niles Paul sported some very patriotic socks today at practice. Check out Paul's sock game, and be on the look out for more flashy accessories from him throughout the remainder of camp.
--Before all of the hoopla surrounding Redskins Training Camp officially began, members of the local and Redskins media took part in the second Redskins Media Bowl.