Remember the Redskins-themed wedding reception we wrote about last week? Here's a refresher.
We got in touch with the happy couple and they provided some more insight into their burgundy and gold party.
According Brittany, the bride to Patrick's groom, the two of them fell in love based on shared interests and love for the Redskins. So, really, how do you not have a wedding that's based on the team that helped you fall in love?
The wedding was only a sampling of their devotion. Their house, fireplace, basement, yard and cars apparently are all decorated in Redskins gear. They even posed in Redskins jerseys for their engagement photos.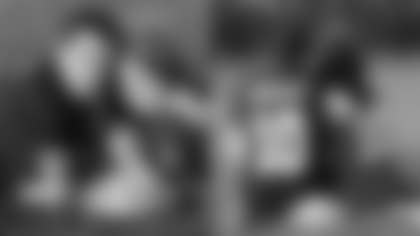 Then, of course, there's the cake cutting (see above). Brittany said they tricked their guests with a song change, and , as you can listen, a rousing rendition of "Hail To The Redskins" breaks out. Everyone joins because everyone there is a Redskins fan. Except one.
Unfortunately, the day ended with a sour note as one of their guests, clearly not a close friend, ruined a signed Redskins jersey with the phrase "Go Cowboys" written in between the numbers.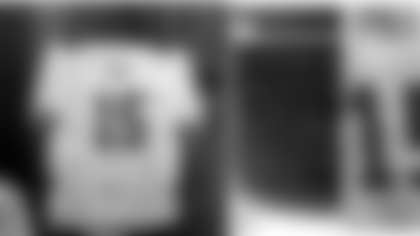 But hey, nothing some white-out can't fix.