This is where he always wanted to be.
On the wind-whipped turf of FedExField. Under the lights. With the Dallas Cowboys, the hated Dallas Cowboys, in the house.
If there is anything wrong with this dream vignette, it is that Wale will not be wearing a Redskins uniform, running the ball through weak arm tackles and posing in the end zone after a 68-yard touchdown scamper.
Everything else, however, could not be more right.
Wale, the Washington, D.C. born rap sensation, will provide the halftime entertainment on Sunday night when the Cowboys visit the Redskins in the final home game of the 2009 season.
"It's just starting to hit me," Wale said during a recent visit to Redskins Park. "It's an incredible accolade. Maybe we can make it an annual thing. I just want to give the crowd some energy. We're going to have some fun."
Wale (pronounced wah-LAY), whose first studio album was released in November, stays grounded in the D.C. area. Born in the Capitol City, he also lived in Montgomery County and now resides in Upper Marlboro in Prince George's County. And as a son of DC, he offers little love to the Cowboys. Even though some of them may be his fans. And some of his fans may be partial to them.
"I don't know if any Redskins fan hates the Cowboys more than I do," Wale said. "It's really bad. I have to be somewhat diplomatic because I have a lot of fans who support those Cowgirls."
His stage name is a shortened version of the one his parents handed him – Olubowale Victor Akintimehin. He's really just Wale.
Music and football. That's also Wale. Most of Wale. Maybe not even in that order.
He played high school ball at Quince Orchard, went to Robert Morris College on a football scholarship and then transferred to Virginia State. Discussing music energizes Wale but talking about football geeks him up, as if he were going to buckle that chinstrap one more time.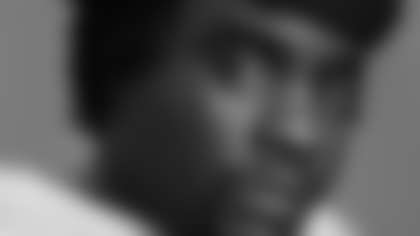 "Nothing compares to the opening kickoff or when the coach says 'I-right 28 power' and you know, you know, that you can see the upright between the guard and the tackle and you are going to run the thing right there. No feeling like that," he says, just warming to the topic.
"I get a tingly feeling in my toes, I'm looking at the linebacker and I'm saying, 'You don't have a chance' That feeling of 'I-right halfback toss right' and looking right at that middle linebacker and knowing you are going to embarrass him, that's better than scoring. All the possibilities, cutting back, that gives me a rush. That's my psyche."
Wale, 25, played his last bit of football in 2005 and began making serious musical inroads the following year. From mix tapes and local radio, from word of mouth, his reputation grew and he signed with Interscope to produce "Attention Deficit," which sold 28,000 copies its first week.
He has performed in Europe before crowds of numbering over 100,000, joined up with DC-based UCB to serve as the house band for the 2009 MTV Video Music Awards and now continues the dream with his appearance at FedExField.
"The love that I'm getting from D.C. is phenomenal and I want to embrace it," he said. "Whatever this organization needs from me. Even if it's putting the pads on."
---
Larry Weisman covered professional football for USA TODAY for 25 years and now joins the Redskins Broadcast Network and Redskins.com to bring his unique viewpoint and experience to Redskins fans. Go to Redskins.com for the Redskins Blitz column and NFL Blitz on Friday. Larry also appears on The Jim Zorn Show on WRC-TV on Saturday night, on Redskins Nation, airing twice nightly on Comcast SportsNet, and on ESPN 980 AM radio, all in the Washington, D.C. area. Read his blog at redskinsrule.com and follow him on Twitter.com/LarryWeisman.