The Washington Football team announced the list of players that have made the initial 53-man roster for the 2020 season on Saturday. Here's a positional breakdown of who made the cut:
OFFENSE (25 Players)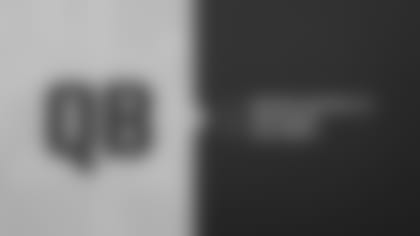 Final cuts: Steven Montez
"I've watched him improve his decision making," Rivera said. "He's got the skillset. He's got a quick arm. He's got quickness as a quarterback in terms of decision making and getting himself into that position to throw the ball and deliver a good ball. That's the things you look for in terms of development of young guys."
Kyle Allen, who came to Washington via trade in March, will also be on the roster, while Alex Smith takes another step in his remarkable comeback from a life-threatening leg injury in 2018. Rivera declined to name a backup earlier this week and chose to wait until the season opener on Sept. 13 to do so.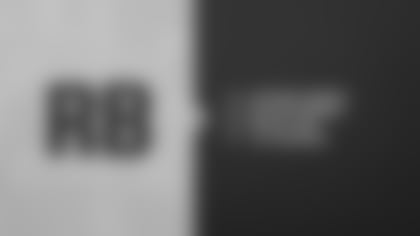 Final cuts: Adrian Peterson
Takeaways: Washington surprised many Saturday when it decided to release 14-year veteran Adrian Peterson. Peterson, who signed with the team in 2018, rushed for 1,940 yards and 12 touchdowns. In 2019, he moved up to fifth all-time in career rushing yards, passing Jerome Bettis, LaDainian Tomlinson and Curtis Martin to do so, along with reaching several other accolades and leaving a lasting impression on the team.
"Adrian is a true pro. I was fortunate to just be with him this summer," Rivera said. "But watching the way that he handled himself, handled the other players around him, epitomizes him as a football player."
Washington now turns to its young group of four running backs who have versatile skillsets. Antonio Gibson, the 6-foot-2, 220-pound rookie from Memphis, looked impressive in training camp as a runner and pass-catcher, while Bryce Love made his return from a torn ACL he suffered in 2018 and is considered as "a tweener where he can run between the tackles and he can attack the edges with his speed," according to running backs coach Randy Jordan.
Washington's two free agent acquisitions at the position -- J.D. McKissic and Peyton Barber -- also made the roster and will be featured alongside Gibson and Love. McKissic told reporters Aug. 29 he is learning to be patient as a runner, while Jordan sees Barber as a player who brings "some thump" to his running style.
"All of the guys fit into what Ron wants to do, what the Washington Football Team wants to do in terms of bringing in guys that aren't 'Me Guys' that are 'Team Guys' that want to help us get to being a winning team," Jordan said.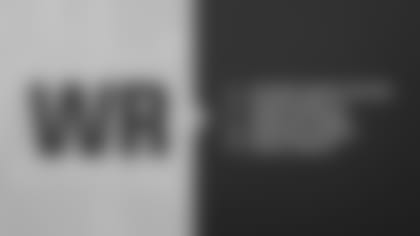 Final cuts: Tony Brown, Johnathon Johnson, Jester Weah, Trey Quinn, Cam Sims
Takeaways: The quartet of Terry McLaurin, Dontrelle Inman, Steven Sims Jr. and Antonio Gandy-Golden appeared to be locks to make the roster throughout training camp. After one of the most successful rookie seasons in franchise history, McLaurin is slated to be Washington's No. 1 receiver with high hopes from the coaching staff.
"Once you have success in this league it is about expectations, managing expectations," said wide receivers coach Jim Hostler. "It is going to be about now, being the No. 1 guy coming into the season, you're going to get more attention. You just sort of catch balls as you go through the year. His growth from year one to year two will be all about the expectations and managing them."
Inman, who signed with the team Aug. 4, has had an immediate impact and was featured opposite McLaurin. Sims has played well as a slot receiver, while Gandy-Golden -- a fourth--round pick out of Liberty -- has flashed multiple times in camp.
Isaiah Wright, an undrafted rookie out of Temple, rounds out Washington's receiving corps. Rivera said Monday that Wright is starting to understand the offense and learning to play faster as his comfort level increases.
Jordan Veasy was placed on Injured Reserve before roster cuts, meaning he will miss the 2020 season.
Final cuts: Hale Hentges, Richard Rodgers
Takeaways: Logan Thomas has been one of Haskins' favorite targets. He is still learning the position after switching from quarterback in 2016, but Rivera and tight ends coach Pete Hoener have been excited about his skillset since Washington signed him in free agency.
"I've seen growth," Rivera said Aug. 20. "The interesting thing is the guy's really only been a tight end for, what, three seasons now? You see the growth. You see him going out there and learning, picking things up. I love his effort. I love how hard he works. I love the accountability."
Marcus Baugh, who the team signed March 3, has also become a reliable target for quarterbacks. Rivera was impressed with the former Ohio State Buckeye in a brief preseason stint with the Carolina Panthers, but a back injury forced him onto Injured Reserve. Although he says Baugh still has a lot to learn, Rivera believes he is "probably the most athletic" of all the tight ends and plays with good leverage.
Jeremy Sprinkle enters his fourth season with Washington and is considered by Rivera as the "most stout" tight end on the roster. After the conclusion of the team's practice at FedExField, Rivera praised Sprinkle's work on special teams and called him "part of the core of what we do as a football team."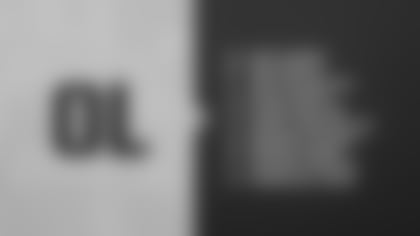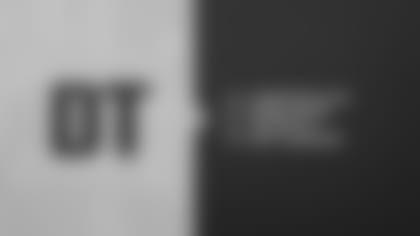 There are high expectations for the defensive line heading into the regular season, but Allen prefers to believe in setting the standard that the position must live up to for each game.
"If I live up to the certain standards that I set for myself and as a unit we set them collectively, we'll have success regardless of the outcome."
Ryan Bee was placed on Injured Reserve before roster cuts, meaning he will miss the 2020 season.
Note: German defensive tackle David Bada initially signed with Washington as part of the NFL International Player Pathway Program. If he is not claimed by another team, he'll automatically revert to Washington's practice squad. He will not count towards the team's 16-player practice squad limit.
Final cuts: Nate Orchard, Jordan Brailford
Takeaways: Washington doubled down on pass rushers in 2019 and 2020 by drafting Montez Sweat and Chase Young with first-round picks. The team is hoping that investment will pay off this year with Sweat and Young wreaking havoc on opposing quarterbacks.
Young, the No. 2 overall pick in this year's draft, missed some time during training camp nursing a hip flexor injury, but he has shown why he deserved to be regarded as the best college prospect, regardless of position. He has batted down passes, gotten to quarterbacks for sacks and blown up plays at the line of scrimmage.
"He fits in great right off the bat," Ioannidis said of Young. "I think he fits into the group mentally how we all gel together right away. Obviously, physically he looks the role, plays the role. It's been great having him around and getting to work with him and play with him."
Ryan Kerrigan is returning for his 10th season and is 1.5 sacks away from being franchise's all-time leader in the category. He will be a key factor in the rotation at the position.
Ryan Anderson has switched from linebacker to defensive end in Washington's new scheme, and Rivera said he fits "right into the rotation" because of his diverse skillset. James Smith-Williams, one of Washington's seventh-round picks, will provide depth and has earned praise from Nate Kaczor for his work on special teams.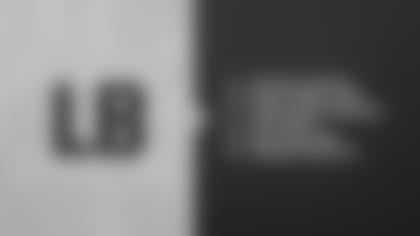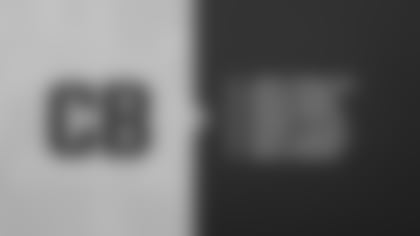 Final cuts: Ryan Lewis, Aaron Colvin
Takeaways: The cornerback position is going to look almost completely different than in past years with two additions -- Kendall Fuller and Ronald Darby -- joining the team. Despite only working on the field together for the past month, they have worked well together and present different challenges to receivers.
"They're playing with good tempo," Sims said. "They're playing fast. Kendall, he's smart. It's an IQ battle with him. You have to know what you're doing and use your technique. Darby, he relies on his speed. They're both great defenders."
Jimmy Moreland has also worked in with the starters and impressed coaches with his confidence. Rivera said Moreland is alert, plays with quickness and has "the ability to go to the next level if he works at it." Fabian Moreau, who had three interceptions in 2019, has also impressed Rivera with his effort, and defensive backs coach Chris Harris said Aug. 1 that Moreau's size and length will help him succeed in Washington's system.
Greg Stroman and Danny Johnson round out the position. Johnson started in two games last year, and Stroman made multiple interceptions in camp.
Simeon Thomas was placed on Injured Reserve before roster cuts, meaning he will miss the 2020 season.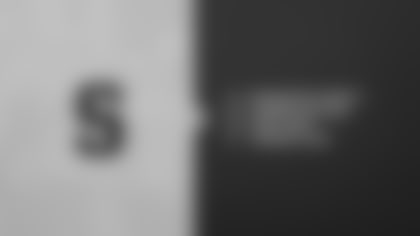 Final cuts: Sean Davis, Jeremy Reaves
Takeaways: Davis came to Washington with high expectations to be the starting free safety, but Troy Apke was the starter opposite of Landon Collins for most of training camp and was praised for his effort, performance and confidence.
"He's doing a great job," Collins said. "He's understanding what he's supposed to be looking at. We're talking all the time on the back end, making sure what he sees. He's picking my brain on my knowledge about how to play different things and playing within the defensive calls and how we've got to see things and see different adjustments. Just being on the same page."
Collins, a three-time Pro Bowler, is the lone Day 1 starter from 2019 and is one of the leaders in the secondary. Deshazor Everett, who appeared in seven games last year, will provide depth behind Apke and Collins. Seventh-round pick Kamren Curl grabbed three interceptions with the media in attendance in training camp and has experience playing cornerback and safety.
"This group is better than some of the groups we had in Carolina, especially during our run from 2013 to 2017," Rivera said. "So, there's potential for growth and there's potential for us to have a good unit."
Takeaways: The trio of Nick Sundberg, Tress Way and Dustin Hopkins has been a strong unit since coming together in 2014. They will continue to be relied upon during Rivera's first season in Washington.