The Washington Football team announced the list of players that have made the initial 53-man roster for the 2021 season on Tuesday. Here's a positional breakdown of who made the cut:
Ryan Fitzpatrick
Taylor Heinicke
Kyle Allen
Notable cuts: Steven Montez
Takeaways: Ryan Fitzpatrick has been viewed as Washington's starting quarterback for the entirety of camp. The 17-year veteran has looked the part, too, albeit with limited action in the preseason. In the 37 snaps he received against the Patriots and Bengals, he completed 12-of-21 passes for 154 yards. In practice, he's been the leader -- and the gunslinger -- that Ron Rivera thought he would be when Washington signed him in March.
"I see him looking at guys and knowing where to lead them in terms of the route options that they are running," Rivera said. "You see that and it is a little bit of the trust. What happens once that is developed is you see guys know that he is going to throw the ball away from the coverage."
Taylor Heinicke proved himself as a competent backup over the past month, particularly in preseason games. He completed 20-of-28 passes and used his elusive scrambling to keep plays alive. Kyle Allen, who is coming off his season-ending ankle injury last year, has flashed at times and rounds out the room.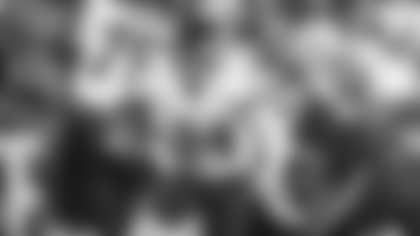 Antonio Gibson
J.D. McKissic
Jaret Patterson
Notable cuts: Jonathan Williams, Peyton Barber
Takeaways: Aside from releasing Peyton Barber, Washington has kept the core of its ground attack together. Antonio Gibson has not been hampered by the turf toe that kept him out of two games last season. He boasted the same quickness and versatility that Washington desired when it drafted him, and he looks ready to take the next step in his development.
"I can see him continue to grow," Rivera said. "A big part of it is doing it consistently. If we run it five times to have him do it five times consistently, not three really good, one okay and the one you gotta be better at. That's where I want to see him get."
J.D. McKissic has continued to look like the dynamic pass-catcher that he was in 2020. While he hasn't shown much in preseason games, he flaunted those skills in practice with impressive separation against defenders.
Jaret Patterson, Washington's only undrafted free agent, quickly became a fan favorite after amassing 70 total yards against the Patriots. He nearly doubled that one week later with 133 all-purpose yards against the Bengals. Chase Young vouched for the former Buffalo star, and he backed it up with an exceptional camp.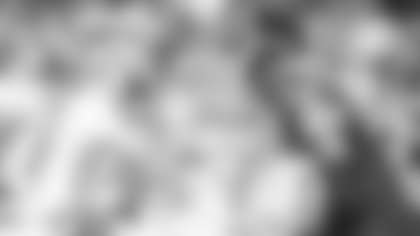 Terry McLaurin
Curtis Samuel
Adam Humphries
Dyami Brown
Cam Sims
DeAndre Carter
Dax Milne
Notable cuts: Tony Brown, Isaiah Wright, Antonio Gandy-Golden
Takeaways: There was never much, if any doubt that the trio of Terry McLaurin, Curtis Samuel and Adam Humphries would fill out the top of Washington's receiver corps. McLaurin has not missed a step and continues to show progress as the team's No. 1 wideout. Humphries, who played alongside Fitzpatrick with the Tampa Bay Buccaneers, has a strong rapport with the starting signal caller that Rivera noticed right away.
Samuel has not practiced since OTAs, although Rivera is confident in his comfort with Scott Turner's offense. Because of that, Washington has elected to take its time with Samuel recovery to make sure he's fully healthy.
"Curtis is a special guy," Turner said. "He can do everything. He's physical, he's fast, he's very intelligent. There's a lot of guys that you maybe have the skillset to kind of be versatile, but the mental, they can't handle moving around just because it's hard."
Dyami Brown has established himself as a capable deep threat in practice and with his 29-yard grab against the Bengals. And being true to his desire to show he's a complete receiver, he's had success winning matchups closer to the line of scrimmage.
"Dyami is a special talent, and you can just see it every day in practice," Heinicke said. "He's getting better, he's understanding the offense better, and he's got world-class speed on the football field."
Cam Sims has been a valued piece of the receiver corps since last season. Rivera has seen him take strides in camp, and his size will be key to his role in 2021.
Rounding out the position are DeAndre Carter and Dax Milne. Rivera has been impressed with both in camp, and as the tallest players at the position, they have been consistent targets with reliable hands for Fitzpatrick and the rest of Washington's quarterbacks.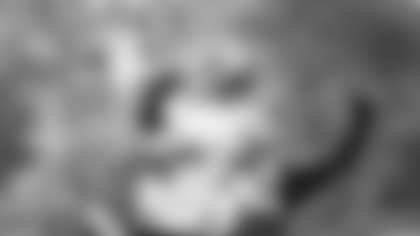 Logan Thomas
John Bates
Sammis Reyes
Ricky Seals-Jones
Notable cuts: Caleb Wilson
Takeaways: Pete Hoener called Logan Thomas one of the top all-around tight ends in the league, and he's acted the part by regularly standing out in practice. He's been one of Fitzpatrick's favorite targets all month, and he's developed a knack for finding holes in defenses.
"I think one of the biggest things is just trust," Fitzpatrick said. "There's the ultimate trust there in him that we're on the same page that he's seeing it the same way I am and thinking about it the same way I am. That's really important as a quarterback to have that, to have that player that you're on the same page with at all times."
John Bates, Washington's fourth-round pick, has settled into his role on offense and been a capable blocker. He's shown exemplary technique and been an occasional threat as a pass-catcher. Thomas has also expressed confidence in Bates' knowledge of the system and is excited to work with the rookie.
Ricky Seals-Jones has eight touchdowns in his career in addition to recording 34 first downs and should be a solid No. 2 option opposite of Thomas.
Sammis Reyes, the Chilean basketball player who spent the past year working to earn an opportunity on an NFL roster, has made his dream a reality by making the 53-man roster. He's still viewed as a developmental player, but Reyes showed enough promise for Washington to invest in him.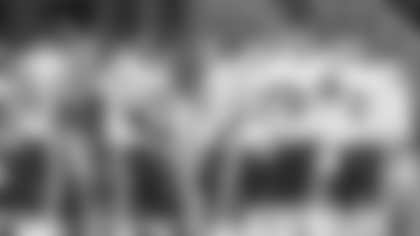 Charles Leno Jr.
Ereck Flowers
Chase Roullier
Brandon Scherff
Sam Cosmi
Saahdiq Charles
Wes Schweitzer
Cornelius Lucas
Tyler Larsen
Notable cuts: David Sharpe, David Steinmetz, Wes Martin, Beau Benzschawel, Jon Toth, Keith Ismael
Takeaways: Most of Washington's starting offensive line has been set from the moment training camp began. Charles Leno Jr. brings 94 starts in 102 games to the left tackle position; Chase Roullier signed a four-year extension in January; and Brandon Scherff is coming off a First Team All-Pro season.
Second-round pick Sam Cosmi's status at right tackle has also never been in doubt. While he did initially struggle against the likes of Young and Montez Sweat, he has since settled in and performed admirably. He didn't allow a single sack against the Patriots, and he consistently received praise from Rivera for his progress.
"I like the fact that he's not backing down from anybody," Rivera said. "I like the fact that he's challenging, I like the fact who he's practicing against because he is getting a high-level education right now." 
Ereck Flowers, who returned to Washington via trade after spending a year with the Miami Dolphins, gradually took over as the starting left guard. Rivera said Flowers is a "very physical presence" and has good athleticism.
Wes Schweitzer, Saahdiq Charles and Tyler Larsen will all provide quality depth on the interior. Schweitzer has starting experience, and Larsen has looked reliable as the backup center. Charles has recovered well from his knee injury in 2020 and has the ability to play at tackle and guard, if needed.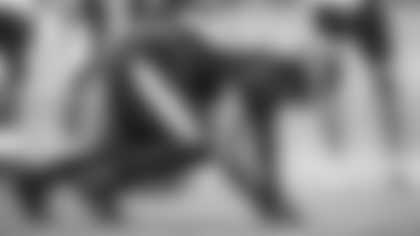 Jonathan Allen
Daron Payne
Tim Settle
Matt Ioannidis
Notable cuts: Devaroe Lawrence, Daniel Wise, Gabe Wright
Takeaways: There weren't any surprises at defensive tackle last year, and there won't be any again in 2021. Jonathan Allen, Daron Payne, Tim Settle and Matt Ioannidis will continue to be a dominant force in the middle of Washington's front. If anything, the position is even more secure now that Allen has signed an extension that keeps him on the roster until 2025.
The 2021 season also marks the return of Ioannidis, who spent most of the season on Injured Reserve with a torn bicep. Ioannidis seems to have made a full recovery and looked strong in practice. As one of the team's most established interior pass-rushers, he'll be another problem for offenses this year.
"We were good last year; I think we can be better with Matt out there on the football field helping us," Rivera said. "What you've seen is him working doing the extra things, the little things that help develop your skill set."
Note: German defensive tackle David Bada initially signed with Washington as part of the NFL International Player Pathway Program. He has not been released and will not appear on the 53-man roster. The NFL has granted Washington an exemption for Bada.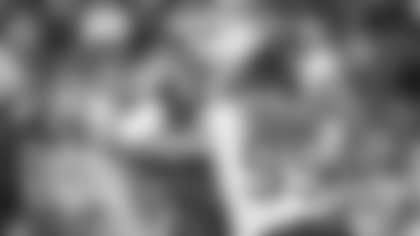 Chase Young
Montez Sweat
James Smith-Williams
Shaka Toney
Casey Toohill
Notable cuts: Bunmi Rotimi, William Bradley-King
Takeaway: Another position that has an unsurprising amount of change, Young and Sweat are primed to have another standout season as a tandem. Sweat has been disruptive whenever he's been on field by harassing quarterbacks and tracking down running backs for a loss. 
Young has continued his ascendance as one of the best young defensive players in the league. All his traits that Washington loves -- his leadership, quickness and handwork -- have improved in Year 2. He feels faster and more comfortable in Jack Del Rio's scheme, all of which are key ingredients for an encore performance to his Defensive Rookie of the Year performance in 2020.
"I got a lot better with my play recognition, knowing and expecting certain plays before they actually snap the ball," Young said. "So, I definitely say that that's one that you can point out."
After spending a year playing defensive tackle out of necessity, James Smith-Williams seems ready to take on a larger role on the edge. Rivera and Del Rio have appreciated his growth in camp, and they expect him to start the season as the primary backup at defensive end.
Shaka Toney and Casey Toohill will provide depth at the position this year. Toney, a seventh-round pick from Penn State, will provide depth after a decorated career with the Nittany Lions.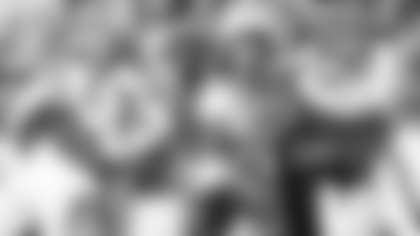 Jamin Davis
Cole Holcomb
Jon Bostic
Khaleke Hudson
Notable cuts: Joe Walker, Jordan Kunaszyk, David Mayo, Jared Norris
Takeaways: Jamin Davis has been everything Washington hoped he would be when it took him with the 19th overall pick. He's been the starting middle linebacker since the start of camp and done a solid job of directing the defense. He would be the first to say he still has a lot to learn, but the coaches are pleased with his development heading into the regular season.
"It's kinda like last year we were talking about Chase a lot," Del Rio said. "These young guys, they come in when they have the right mentality, the right approach, they can just come out here and work every day, they're going to get better. And so he's doing a great job of that."
Cole Holcomb and Jon Bostic have been Davis' running mates all month. Aside from having standout camps in their own right, they have helped Davis get more acclimated to running an NFL defense by giving him pointers on which adjustments to make and how to put himself in position to make plays.
Khaleke Hudson received some first team reps in practice and is set to improve from his rookie season.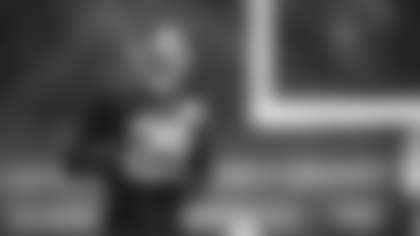 Kendall Fuller
William Jackson III
Benjamin St-Juste
Darryl Roberts
Torry McTyer
Troy Apke
Notable cuts: Linden Stephens, Danny Johnson, Jimmy Moreland
Takeaways: Kendall Fuller and William Jackson III are firmly cemented as Washington's top options at cornerback. Jackson is expected by Rivera to allow more flexibility in the secondary by providing lockdown man coverage, while Fuller, who grabbed four interceptions last year, is a piece Del Rio can put at any spot on the backend of the defense.
When Fuller is not playing on the outside, it's expected that Benjamin St-Juste will see heavy doses of playing time. Standing at 6-foot-3 and weighing 200 pounds, St-Juste is the biggest corner on the roster. His physical style has translated well to the NFL level, which has led to him holding his own against wideouts, including the likes of Terry McLaurin.
"I think he is going to continue to grow and get better," Rivera said. "I think he is just scratching the surface because of his skillset and because of his length and size."
Darryl Roberts has had solid moments and will add veteran leadership to the group. Torry McTyer has been a "pleasant surprise," according to Del Rio and has made several key plays, including interceptions in practice and pass breakups in games. Troy Apke flashed late in camp and has impressed his coaches and teammates with his play.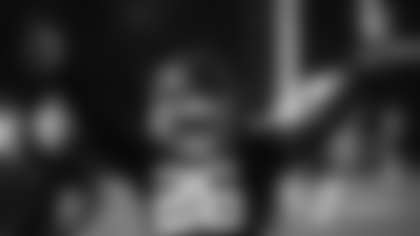 Landon Collins
Bobby McCain
Kamren Curl
Darrick Forrest
Deshazor Everett
Notable cuts: Cole Luke, Jeremy Reaves
Takeaways: Landon Collins has looked outstanding since coming back from his torn Achilles and had no problem moving around in the secondary. He's been active throughout camp and had multiple plays that show that he's fully recovered. He's mentioned that he actually feels better than he did before the injury, and that has been noticed by his teammates.
"You can just see in the preseason game once he sees something, he goes and gets it," Fuller said. "So just having that mentality coming from a guy in the back end is big for us."
Bobby McCain has fit in well working opposite of Collins. He's shown the same versatility that made a vital member of the Dolphins' secondary, and it has paid off with him grabbing interceptions in practice. Kamren Curl is still the "super intelligent guy" Del Rio saw in his rookie year, and his ability to play well at any position in the secondary makes him a valuable member of the defense.
Rookie Darrick Forrest and veteran Deshazor Everett round out the position. Forrest has become a solid special teams player, Rivera said, and made some impressive plays in OTAs. Everett is a valuable special teams player and will fill that role once again.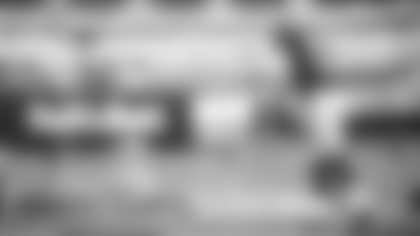 Tress Way
Dustin Hopkins
Camaron Cheeseman
Takeaways: Tress Way and Dustin Hopkins have been good mentors for sixth-round pick Camaron Cheeseman. The former Michigan Wolverine has been getting acclimated to the NFL, and Rivera has confidence in the trio's ability to continue building chemistry.