In the lead up to the 2022 Entertainment Team open auditions,Commanders.compresents a three-part series going behind the scenes of the team's season-topping moments from 2021.
When Crysten steps into the studio at FedExField, she finds catharsis. For her, dancing offers a release and a chance to recharge.
"It's a really good outlet and a good flip side of the coin to what I do during the day," she said.
What Crysten does during the day is high stress and high pressure. She works in public policy at one of the biggest, most popular tech companies in the world. Navigating a "techlash" climate rife with strong reactions towards companies like hers, she's tasked with helping to address hot-button societal concerns related to safety, privacy and more. She loves her job, but after long days in the office, the Washington Entertainment Team veteran relishes the opportunity to lean into a different love of hers at FedExField. Crysten has found immense joy and fulfillment in following both of her passions and exploring the interplay between the two.
Crysten's career performing for Washington didn't start in the way she would have hoped. She didn't make the team when she first auditioned in 2013. Discouraged but determined to overcome the setback, she spent the year taking hip-hop dance classes and staying close to the community performing on the hype team, known then as the Ambassadors. She achieved her goal the following year and made the Entertainment Team then known as the First Ladies of Washington. Today when she talks to dance clinics, she reflects on how the lesson she learned from that experience shaped her.
"I tell them, you know, there is no great leader or person in business who hasn't failed, and this is a job like any other," Crysten said.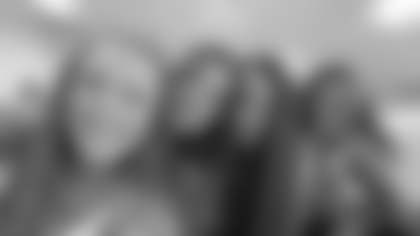 Now, she's looking towards her seventh season on the team and second as a captain. On what she described as a "long but gratifying journey," Crysten has continued to find that what helps her in performing helps her during her day job and vice versa. She approaches her office job with the same mentality and hunger for excellence that she approaches her time in the studio. Performing and working in the corporate world has been an "ironing sharpening iron" situation -- they each have had an impact on her work ethic and the way she fine-tunes a craft.
"The standard I hold myself in the studio is the same I hold myself to in my professional job," she said.
However, the connection between the two is also a matter of balance. For example, when she's stressed in one, she can find solace in the other. No matter the job, that relationship between work and performing is something to which nearly every performer can relate.
"It is almost like a shared experience and bond that brings us even closer together because we're kind of all like going through the trenches together," Crysten explained. "We've all had really bad weeks, but we can really empathize which with each other, and I think that helps create those that kind of family mentality because we're in it together."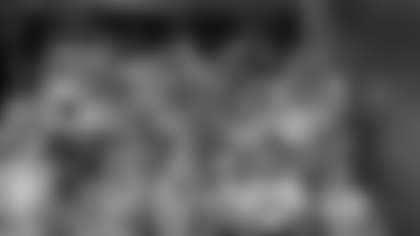 That family bond is further fortified by the fact that during some weeks, particularly in season, the team spends a lot of time together. Despite the jam-packed days and miles logged on the odometer, Crysten wouldn't have it any other way.
"Sometimes we're with each other 20-plus hours and the work is hard, it's sweaty. You're sore, you're tired. Some people have come from a full workday" Crysten said. "Some people were up at 6 a.m. teaching fitness classes, someone's coming from their marketing job or they just got like crushed in a quarterly meeting. But when we come into the studio, it's like 'leave the other stuff at the door' and just be super present and have fun and enjoy being with each other, because it's such a short window in your life where you get to have this experience and build these relationships. Spend that time with each other before it's gone."
And while she knows a day will come where she'll have to hang up her uniform, she doesn't get too caught up in the thought. Right now, she's enjoying the present and this once-in-a-lifetime opportunity to help build a special program.
"I think we're on a track to continue raising the bar for entertainment teams across the league." Crysten said. "It feels like the team now better reflects the diversity and the inclusivity that we are striving to have…I'm most excited about the future of this and the opportunities that are to come for generations when I'm way too old to be dancing."