When Chris Samuels went down with what would turn out to be a career-ending neck injury in Week 5 last season, it sent shockwaves through the organization.
For years, left tackle was solidified with Samuels anchoring the line.
All of a sudden, the six-time Pro Bowler was gone.
Left behind was a gaping hole on the Redskins' line.
Fourth-year lineman Stephon Heyer has the most NFL experience at left tackle--seven starts--and it is thought that he could be a better fit at right tackle, where he has seen the bulk of his playing time.
Clearly the position needs to be addressed.
And three weeks into free agency, it appears the draft is the best way to find a premiere left tackle.
Last week, head coach Mike Shanahan was asked about the urgency of addressing the position this offseason.
Shanahan replied in general terms, of course.
He wasn't about to reveal the team's strategy.
"I think everyone would agree that if you're going to have a good offense, you better have some guys up front," Shanahan said. "That's why you're always trying to get those players--you can't find them very often. And if you don't, through injury or obviously from a need basis, then you have to find a way to still get it done without maybe the superstar like Chris.
"We're going to be working to get the best players we can possibly get, whether it's free agency or the draft, and we're going to keep on looking for guys who can get the job done."
Is the draft still the best way to find a premiere left tackle?
"Yeah, you just have to make sure it's the right one," Shanahan said. "You take a look every year--there are a number of left tackles drafted in the first and second rounds that really don't play."
The Redskins have the fourth overall pick in the draft and could have their pick of the elite offensive tackles.
This year's draft class has great depth at offensive tackle, with as many as six projected to go in the first round. (Four were selected in the first round last year.)
Here's a look at some of the top prospects:
-- RUSSELL OKUNG, OT, OKLAHOMA STATE
Okung is widely regarded as the top offensive tackle in the draft. At 6-7 and 300 pounds, Okung has played primarily left tackle but he can also play on the right if necessary. A four-year starter for the Cowboys and a consensus All-American as a senior, Okung is the complete package: he's adept in pass protection and as a run blocker he helped Oklahoma State lead the Big 12 in rushing the last four years. He has earned comparisons to New York Jets left tackle D'Brickashaw Ferguson, the fourth overall pick of the 2006 draft, and Denver Broncos left tackle Ryan Clady, the 12th overall pick of the 2008 draft. Clady, a two-time Pro Bowler, was drafted by Shanahan in Denver.
-- TRENT WILLIAMS, OT, OKLAHOMA
Williams, 6-5 and 318 pounds, started at right tackle in 2007-08 and then replaced Phil Loadholt (now a starter for the Minnesota Vikings) at left tackle last year. He was named a first-team All-American even though some scouts believe he struggled more on the left side. Williams grew up in Longview, Tex., the same hometown as current Redskins Malcolm Kelly and Robert Henson, so team officials won't have to look far for a character evaluation of Williams.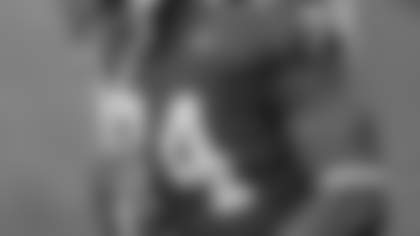 -- BRUCE CAMPBELL, OT, MARYLAND
Will Campbell be the next Terrapins offensive lineman to join the Redskins, alongside Stephon Heyer and Edwin Williams? Campbell, leaving Maryland as a junior, is regarded as an upper-tier left tackle prospect and has elevated to the top 15 after a strong showing at the combine. Scouts were impressed with his 6-7, 310-pound frame and he should have good enough mobility to fend off speed rushers around the edge. Campbell is also a workout warrior--he bench pressed 490 pounds, second-best in Maryland's history.
-- BRYAN BULAGA, OT, IOWA
Bulaga is 6-6, 315 pounds and is regarded by some as the best in pass blocker behind Okung. He started at left guard as a freshman in 2007 before moving to left tackle, where he started the last two seasons. He was named Big 10 Offensive Lineman of the Year as a senior. Some draft guides believe Bulaga, leaving Iowa as a junior, has untapped potential.
-- ANTHONY DAVIS, OT, RUTGERS
Davis, 6-6 and 330 pounds, may be on the bigger side as an offensive tackle, but he has shown quickness and athleticism as a blocker. As a freshman, he started at right guard in 2007 but he transitioned to left tackle the last two years. Davis has been criticized for inconsistent technique, something that can be addressed by NFL coaches, and his weight may have to be monitored.
-- VLADIMIR DUCASSE, OT, MASSACHUSETTS
Ducasse was born in Port-au-Prince, Haiti, and he emigrated to the United States in 2002 when he was 14 years old. At 6-5 and 330 pounds, Ducasse is a wide-bodied offensive lineman and some draft guides project him at guard. Even though he was named first-team All-American, he did not play against elite competition in the Colonial Athletic Association.