What's up Redskins Nation? WRC Rookie Hannah here to share with you all about my first rookie rehearsal! I am so grateful to be a part of such a talented and humble team of remarkable women. Becoming a First Lady of Football is nothing short of a dream come true. After 3 years of auditions and a fun-filled season with the R-Team, I've finally made it to my first rookie rehearsal.
Being on the R-team last season only deepened my love for this organization and my desire to be more involved. I've made so many meaningful friendships throughout the season and had a blast on game days with the most loyal fans in the NFL. From the fan festivities held at the Touchdown Club & Bud Light Party Pavillion to performing during pregame on the field with the Flag Team alongside the First Ladies, being a member of the R-team was truly a special experience. However, I am a dancer at heart who wanted to push myself to accomplish my lifelong dream. With the support of my amazing teammates, I made the First Ladies of Football.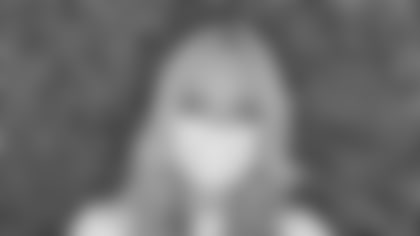 In preparation for my first rehearsal, I took a trip to one of our fantastic sponsors to glam up my hair. Mixed Elements Salon and Spa treated me with so much love and revived my hair after several months of quarantine. I left feeling prepared, confident, and excited for practice!
My rookie class and I had been looking forward to our first rehearsal for weeks. Our class group chat was fluttered with excitement and questions about the beginning of our journey. Due to the COVID-19 pandemic, we have faced unprecedented challenges as a team. Never in my wildest dreams would I have imagined making a NFL Cheerleading Team over a video chat, let alone my first rehearsal as a First Lady over Zoom. Despite the strange circumstances, my first rookie practice was surreal. Am I dancing alone in the living room of my new apartment? Yes. But am I also living out my lifelong dream of becoming a Professional Cheerleader for the Washington Redskins? Absolutely.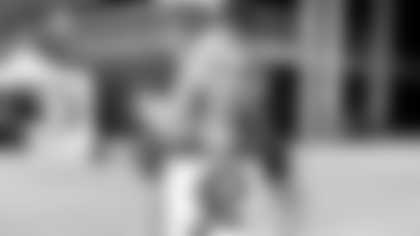 The rehearsal itself was so exciting as our rookie class performed our routine for the captains and our director, Jamilla. We had been practicing for weeks and it was finally time for us to shine with a Rookie tradition routine called "Rock". Our class rocked it out for sure! I couldn't be any more proud of being part of a strong rookie class this season. It's true when they say you'll never forget your first rookie rehearsal. How could I? It's not every day that you're dancing in your living room with 12 of your newest sisters via Zoom! Or maybe it is?
I can't wait to finally see and celebrate with my new teammates and sisters when we get back to the studio! This will surely be a season to remember. See you on the sidelines! HTTR!