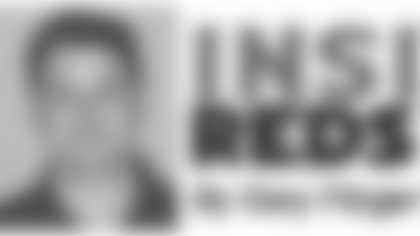 All NFL teams must reduce their rosters to 53 by 6 p.m. on Saturday, and Redskins coaches and team officials remain huddled at Redskins Park finalizing the team's 53-man roster.
Year-in and year-out, it's never an easy process.
As a former player, Jim Zorn understands it as well as anyone.
"A lot of players look at numbers and I know every coach tries to express to them, 'Do not look at numbers because you just don't know,'" Zorn said during a Friday press conference at Redskins Park. "The players' responsibility is to play so well that the pressure is on coaches to make the right choice for this football team.
"Then when we make the decision, you're either going to be congratulated or you'll have an opportunity somewhere else."
With the conclusion of preseason on Thursday, in a 24-17 loss to the Jacksonville Jaguars, Redskins team officials have a body of work on every player to evaluate before cuts are finalized.
Zorn said the roster decisions this year are tougher than last year.
"The backups are the ones that take a while to hone in on," he said.
Running back is one position that is being closely scrutinized.
Last offseason, the Redskins sought a change of pace back to complement Clinton Portis, Ladell Betts and Rock Cartwright. They brought in Anthony Alridge and Dominique Dorsey to provide more quickness out of the backfield and on special teams.
Alridge flashed his speed from the get-go.
But as soon as he Alridge fumbled a kickoff against Jacksonville, resulting in a Jaguars touchdown, it was thought to be a devastating blow to his roster chances.
Alridge rebounded to have a solid game the rest of the night.
He's still in the conversation, Zorn said.
"The fumble is a concern, and I saw his reaction," Zorn said. "We put him back in there and he didn't have the same result again. So it will be a longer discussion than just 'No' or 'Yeah.' It won't be something that we just gloss over."
Marcus Mason, who had led the Redskins in preseason rushing yards each of the last three seasons, saw limited action in the preseason finale due to a rib injury.
Still, Mason had a "very good preseason," Zorn said.
The second-team offensive line is under scrutiny after the unit struggled in pass protection against several of the Jaguars' first-team defense.
Chase Daniel was sacked once and he fumbled on the play, leading to another Jaguars touchdown. He was pressured several other times.
Zorn remains confident that the reserve offensive linemen can step up when called upon.
"They weren't up to par when it comes to going against starters, but when you put one of those guys in with our starters, they actually rise up," Zorn said. "That's what happened to Chad Rinehart. When Randy [Thomas] was out and he was with that starting group, he rose up."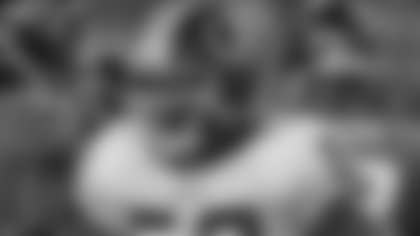 Coaches invested a lot of time and patience with Mike Williams, who signed with the club in April, lost more than 100 pounds off his body frame and was in the mix for a starting job at right tackle.
Williams, a 2002 first-round draft pick by the Buffalo Bills, missed two preseason games due to an ankle injury.
Was Zorn able to see enough for an evaluation?
"I think so," he said. "He played 50 plays [Thursday night] and his ankle was tender after the game was over. I thought he battled well. Based on our evaluation this afternoon, I think he stands a good chance."
On the defensive side of the ball, rookie Robert Henson stood out in the Jaguars game--for both good and bad plays.
He led the defense with seven tackles, recovered a fumble and added a special teams tackle. He also struggled shedding blockers and had two costly penalties.
"He played reckless from an effort standpoint," Zorn said of Henson. "He didn't always do everything right, and he created some issues for himself as well, but I liked how hard he played."
The Redskins were able to make it through preseason with suffering any serious injuries.
Zorn confirmed as much when he was asked if any injuries could impact roster decisions.
"We have some bumps and bruises," Zorn said. "I held Chris Cooley out of the [Jaguars] game because he had a banged up thumb. I held Fred Davis out because he felt a little knot in his hamstring. I don't want those guys to pull anything before we get to the regular season."