Rally Towels
In honor of today's "We Are All Commanders" game, the Commanders partnered with three DMV artists who designed limited-edition rally towels for Sunday's gate giveaway. Upon arrival, fans will receive rally towels featuring the designs of three local artists, Katherine Barahona, Keyonna Jones, and Britnee Scott. The Hispanic Heritage rally towel was designed by Barahona, the HBCU rally towel was designed by Scott, and the Pride rally towel was designed by Jones.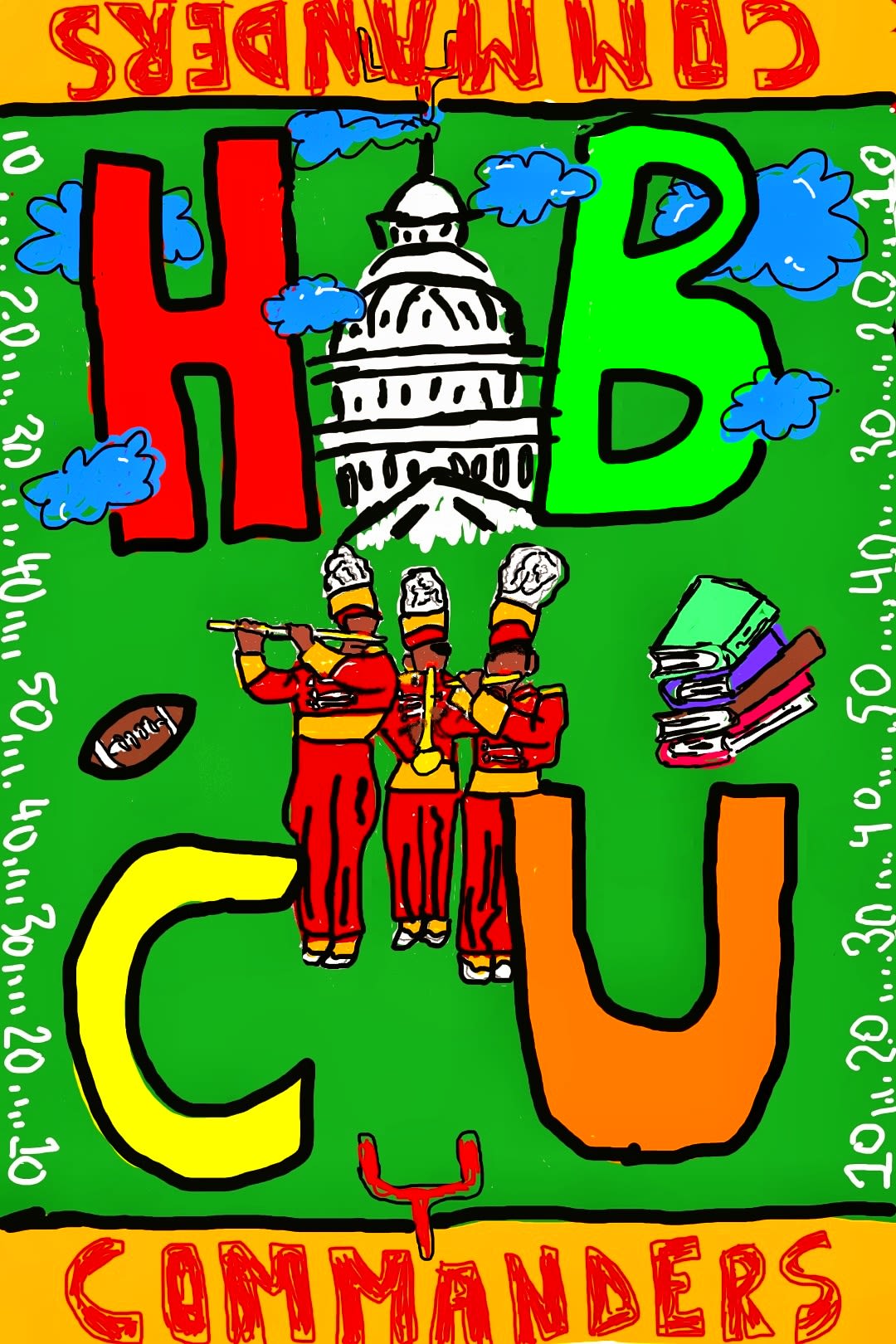 Brittnee Scott
Having attended Cheyney University, the oldest Historically Black College and University (HBCU) in the United States, Brittnee Scott is deeply familiar with the ways in which these institutions are both sacred spaces for the Black community and a vehicle for transformation. With its pops of color and college campus drawings, her rally towel design brings attention to the life and energy within HBCUs. Inspired by a song lyric that says, "keep your head to the sky," the clouds symbolize peace and relief and underscore the importance of keeping the mind elevated.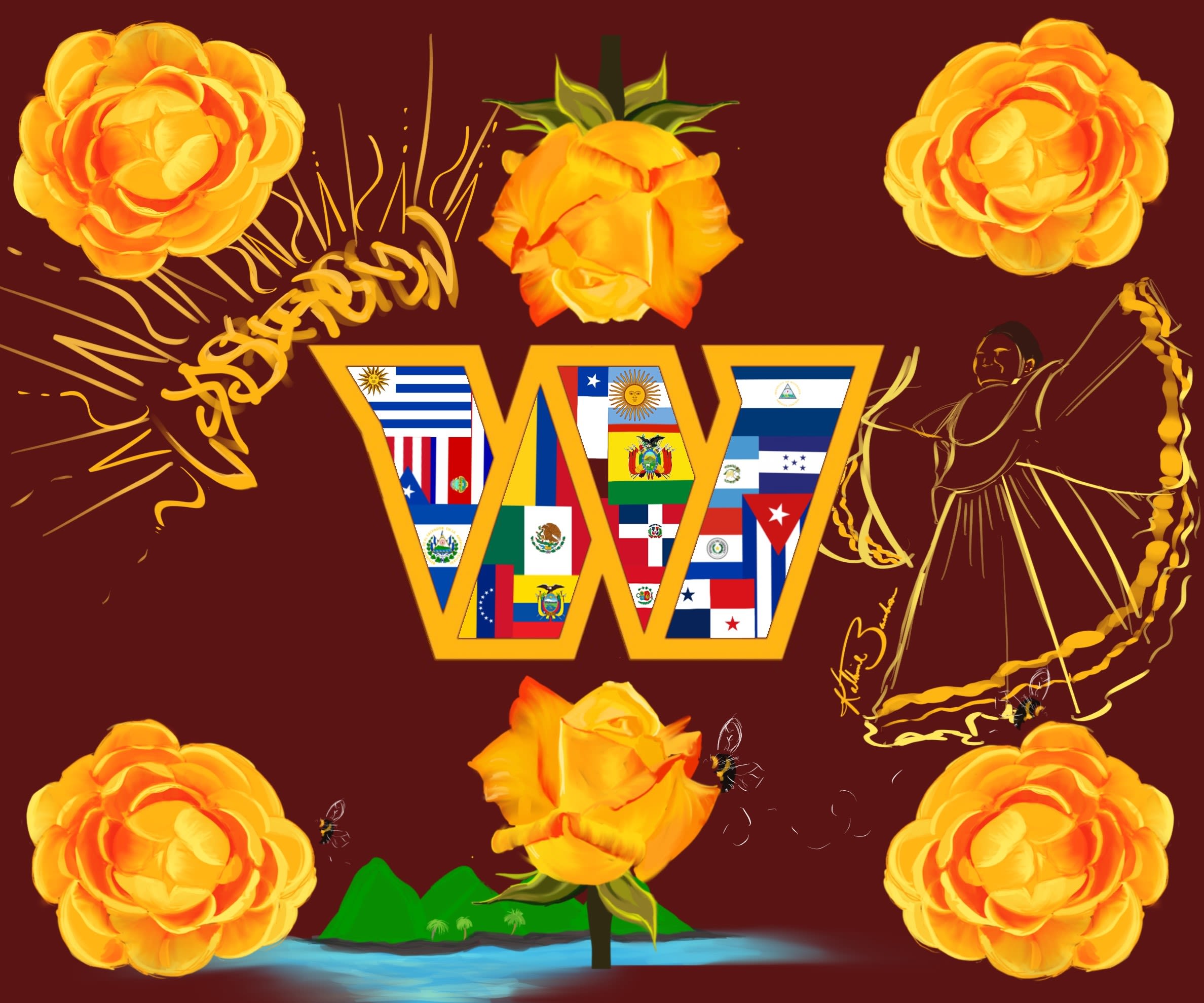 Katherine Barahona
Born to Salvadoran parents, Katherine Barahona uses art as a means of processing her experiences as a first-generation Latina straddling two cultures. Her rally towel design focuses on womanhood, the valiant pursuit of freedom, resilience and how immigration has brought beauty to our country. Inclusion, she notes, sits at the core of this piece. "I wanted to show through my artwork that fans from Central America matter to the Commanders and that there's always room for more fans to join," Barahona said.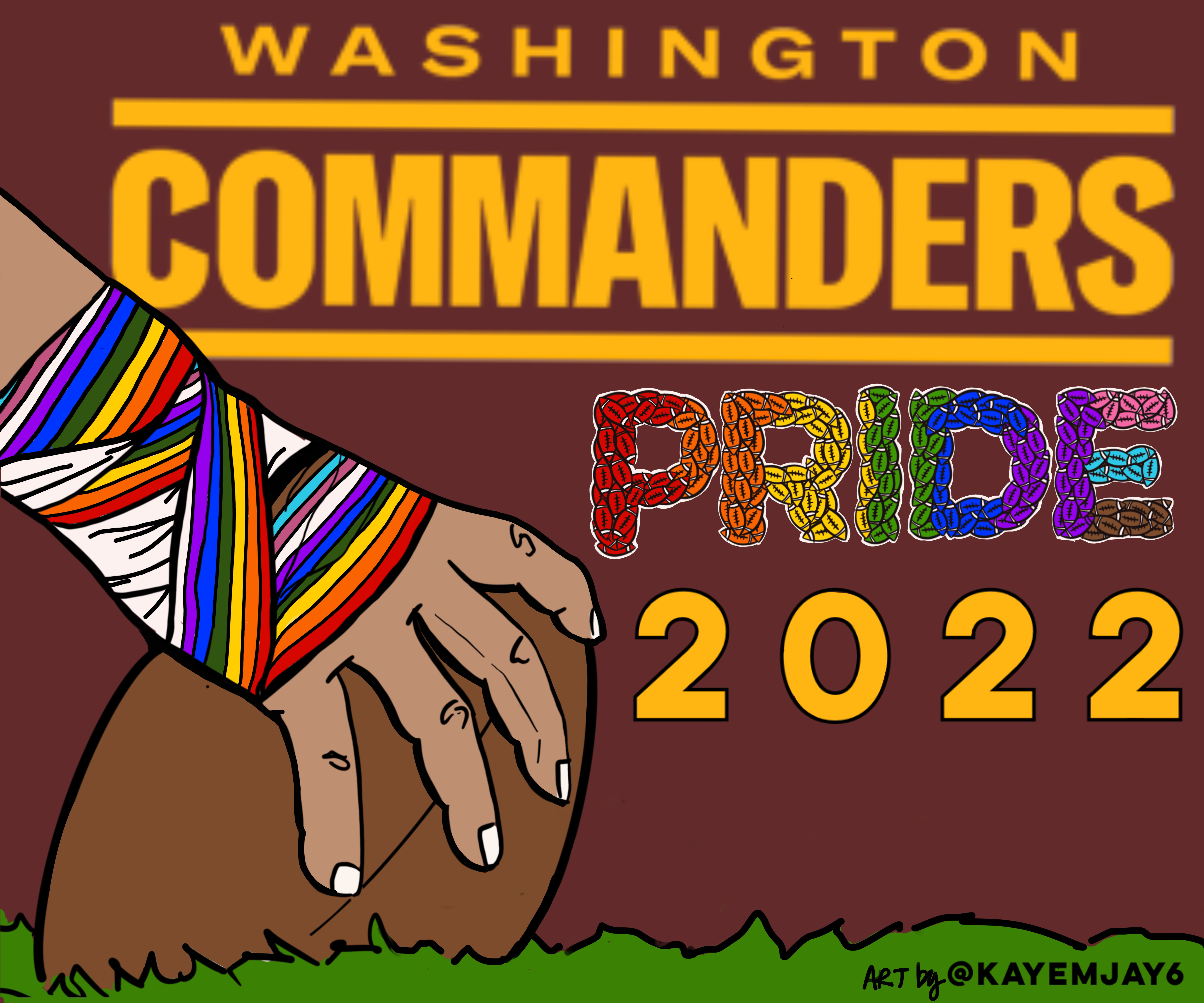 Keyonna Jones
A southeast D.C. native, Keyonna Jones found that art could be a healing outlet for her at a young age. From painting the Black Lives Matter mural in front of the White House to using her creative craft to navigate coming to terms with her sexuality, the mantra "art saves lives" is one that has guided Jones throughout her career. Her rally towel design aims to highlight people of color in the LGBTQ+ movement. "Art is a universal language for much bigger conversations," Jones said.