Team | Washington Commanders - Commanders.com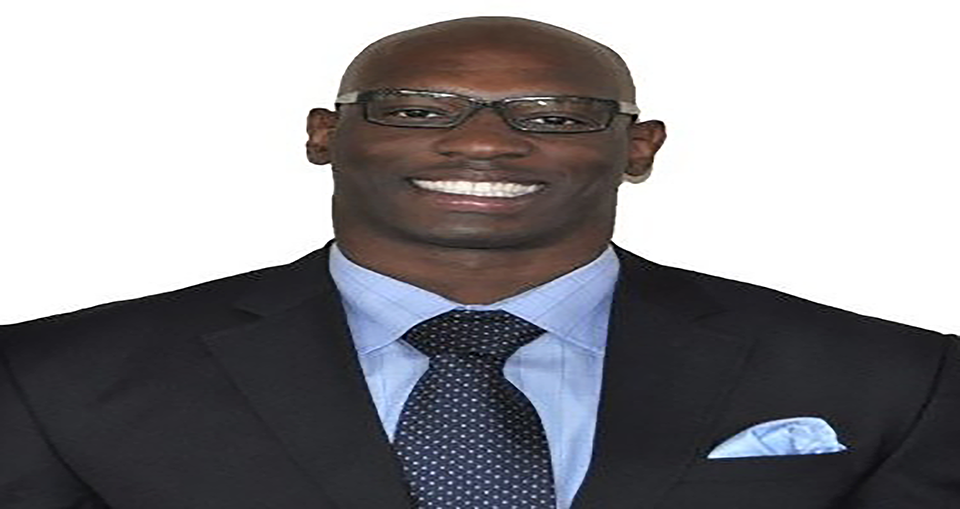 Rocky Mcintosh
Linebacker, 2006 - 2011
Rocky McIntosh was drafted by Washington in the second round of the 2006 NFL Draft and subsequently played six seasons (2006-2011) as a linebacker with the team. He played 92 games with Washington and recorded 471 combined tackles. McIntosh was raised in a military family; he is the son of a retired U.S. Army soldier, the brother of an active U.S. Airforce airman, and the son-in-law of a retired U.S. Airforce airman.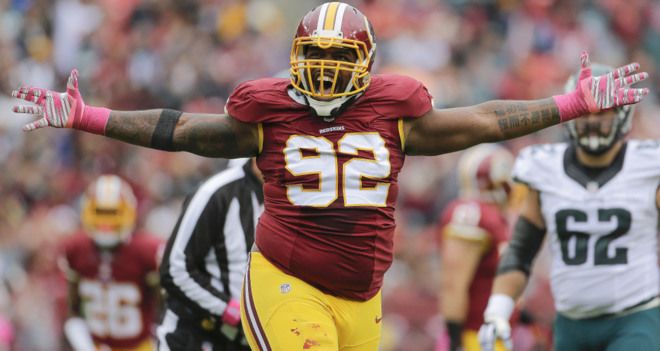 Chris Baker
Defensive End, 2012-2016
134 tackles (74 solo), eight sacks, three forced fumbles, two fumble recoveries and two passes defensed in 62 career games played with 26 starts... Led all Washington defensive linemen with a career-high six sacks in 2015.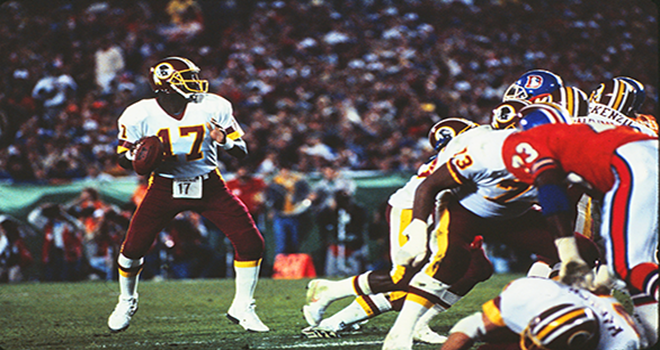 Doug Williams
Quarterback, 1986-1989
Most valuable player of Super Bowl XXII… Posted a 94.0 quarterback rating in 1987… First African-American quarterback to lead a team to a Super Bowl championship… Proudest accomplishments are winning Super Bowl and becoming a high school and college coach back home in Louisiana… Lists older brother Robert Williams as his greatest inspiration. The Redskins "gave me an opportunity to see what a franchise is all about and allowed me to start and play at the highest level"… Most admired teammate was Jeff Bostic, "I remember how he fought through adversity." Resides in Ruston, LA… Newly married to wife, Lisa… After football, held a variety of positions in football, including: television analyst with BET; high school coach; assistant coach for U.S. Naval Academy; offensive coordinator for Scotland's WLAF entry; scout for the Jacksonville Jaguars; head coach at Morehouse College and currently, head coach at Grambling University, his alma mater.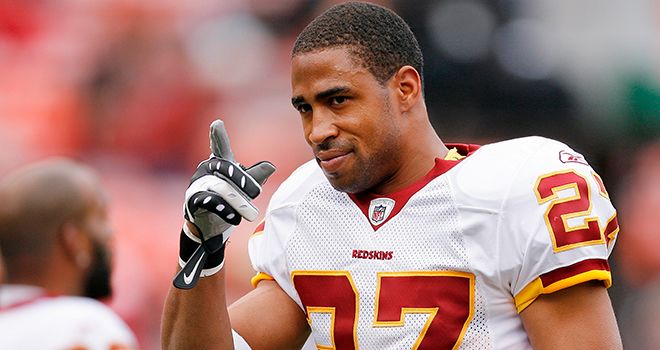 Fred Smoot
Defensive Back, 2001 - 2004, 2007 - 2009
Smoot began his NFL career with the Washington Redskins in 2001, leading the team in interceptions for three consecutive seasons setting a franchise mark. He recorded a career-high five interceptions during his rookie campaign in 2001. Smoot was named the 2003 Redskins Ed Block Courage Award winner after playing all season with a sternum injury. In 2004, he was honored as the B.J. Blanchard Award winner, an award given annually to a Redskins player which best helps the media do their job. Smoot was drafted in the second round (45th overall) of the 2001 NFL Draft out of Mississippi State University by the Redskins. He was a finalist for the Jim Thorpe Award as the nations top defensive back as a senior (2000). He played two seasons at Mississippi State posting 112 tackles and 10 interceptions.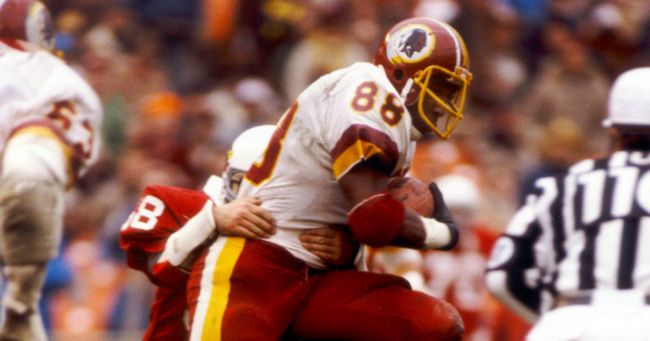 Doc Walker
Tight End, 1980-85
Rick "Doc" Walker a veteran of nine NFL seasons distinguished himself on the football field with his blocking and timely pass catching. Rick was a starting tight end for Coach Joe Gibbs 1982 World Champion Team. He developed the concept of the Skins "Fun Bunch" and was an original member of the famed offensive linemen known as the "HOGS." He started for coach Dick Vermeil's 1976 UCLA Bruins Rose Bowl Champions and received Lineman of the Year honors in 1977, Also that year; the Associated Press honored Rick as an All American.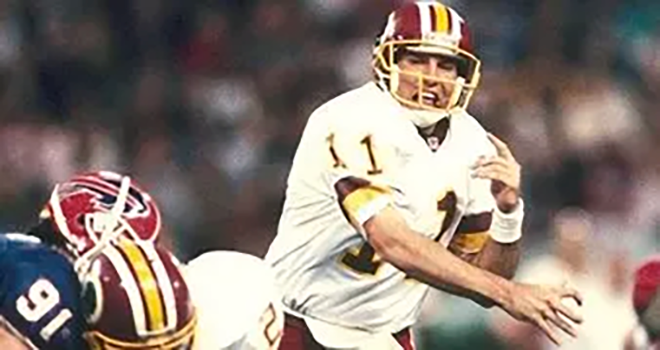 Mark Rypien
Quarterback, 1987-1993
Known by teammates as "Ryp"… Passed for more than 15,000 yards during career… MVP of Super Bowl XXVI… Pro Bowl selection in 1989 and 1991. Most memorable moment with Redskins was winning the Super Bowl… Proudest accomplishment was being part of two Super Bowl championship teams and also the birth of his children… Gained greatest inspiration from his father. Says the Washington Redskins are like an extension of his family… Recalls how the teams he played on became a part of the D.C. area community and cherished his role… Before each game, put his jersey on the exact same way and made a point to work with the same trainer… Cites Art Monk and Darrell Green as most admired teammates for the "longevity of their careers and ability to stay healthy."
Russ Grimm
Guard, 1981-1991
Attended the University of Pittsburgh... Drafted by Washington in the 3rd round of the 1981 NFL draft... Was an original member of the "Hogs"... Played his whole career (140 games) for Washington... Played on Super Bowl Championship teams in 1982, 1987 and 1991.Named to NFL's "All Decade Team" for the 1980's - a first team choice at guard... Was named to four consecutive Pro Bowls, 1983-1986... Was named to the All-NFL Second Team by UPI in 1982... A member of the Washingtons Ring of Fame... Was Washingtons offensive line coach from 1992-2000.... Later became an offensive line coach and offensive coordinator for the Pittsburgh Steelers.
Pierre Garcon
Wide Reciever, 2008-2016
Played in 116 regular season games with 99 starts... Amassed 485 career receptions for 6,027 yards and 34 touchdowns through the conclusion of the 2015 season... Tenacious perimeter blocker who contributed to the Redskins' 6,564 rushing yards across the 2012-14 seasons, third-most in the NFL... In 2013, caught 113 passes to break Art Monk's team record for receptions in a season... Became one of the offense's key components in 2012, leading Washington with 633 receiving yards in only 10 games and going 9-1 in games in which he played... Appeared in six postseason games, starting all six... Has 35 career postseason receptions for 483 yards with three touchdowns.
Stephen Davis
Running Back, 1996 - 2002
A fourth-round pick by Washington in 1996, Davis spent seven of his 11 seasons with Washington and was a productive, reliable running back with 5,790 yards on1,383 carries, including three straight 1,000-yard campaigns. Davis was voted to the Pro Bowl twice and earned a second team All-Pro selection during his time with Washington. In 1999, he led the league in rushing touchdowns (17) and yards per game (100.4). Davis' rushing yards and attempts are fourth in franchise history, and his 45 rushing touchdowns are third.