Tickets | Washington Commanders - Commanders.com

Philadelphia Eagles at Washington Commanders
FedExField
Sunday, September 25, 2022
1:00 PM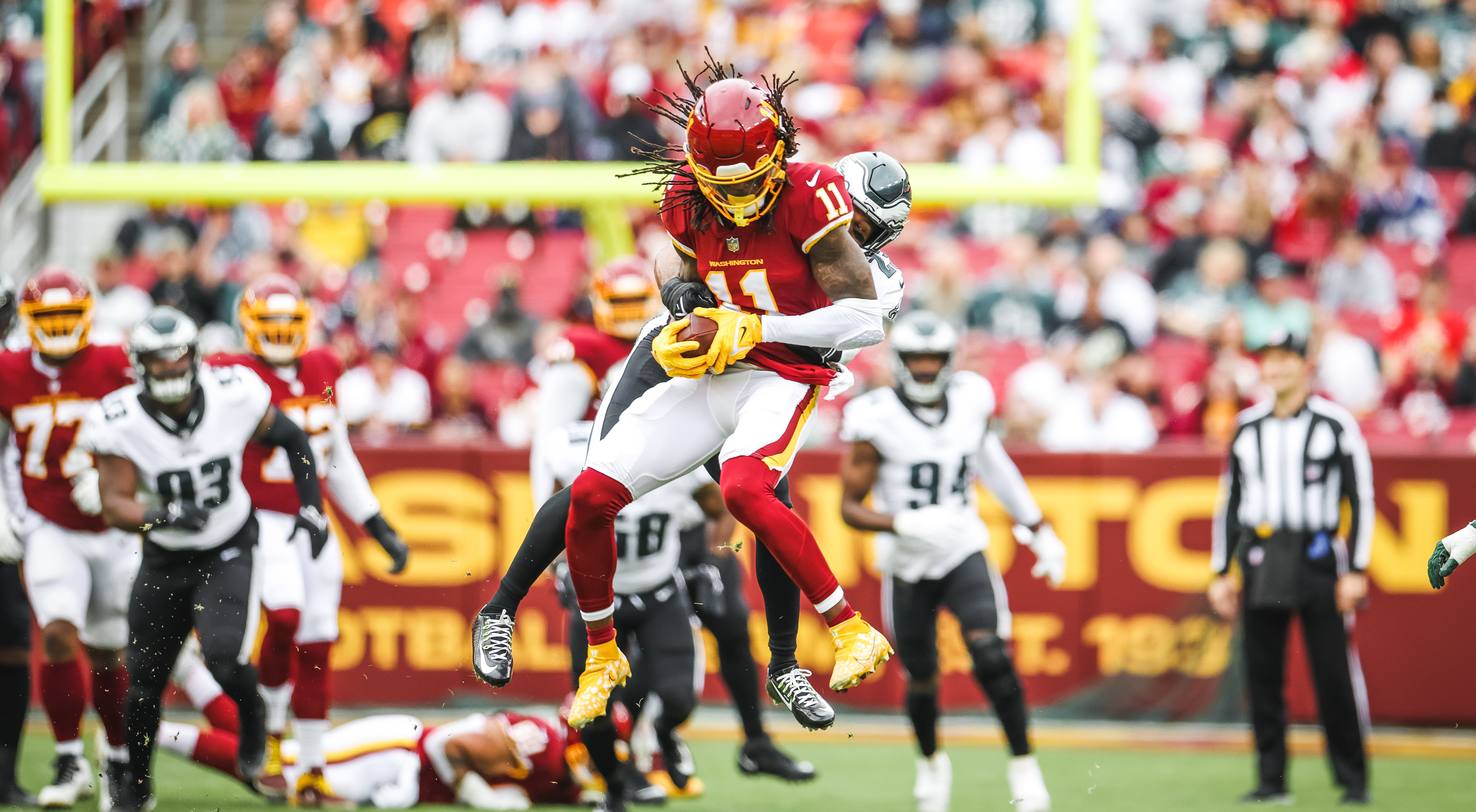 History of Philadelphia v. Washington
Washington leads the all-time regular season series, 87-82-6.
Washington has met Philadelphia in the playoffs one time, which came during the wild card round of 1990 season, and came away with a 20-6 victory.
Washington dominated the early years of the series, winning 15 of 17 games, including 11 straight from 1937-42.
Washington has defeated Philadelphia more than any opponent.
Washington has shut out Philadelphia eight times, the most recent occurrence coming during Washington's 1991 Super Bowl-winning season.
Memorable moment: Jan. 1, 2006: Washington capped off a five-game win streak to close out the season with a 31-20 victory over Philadelphia. Sean Taylor sealed the game with a fumble returned for a touchdown in the fourth quarter.