Tickets | Washington Commanders - Commanders.com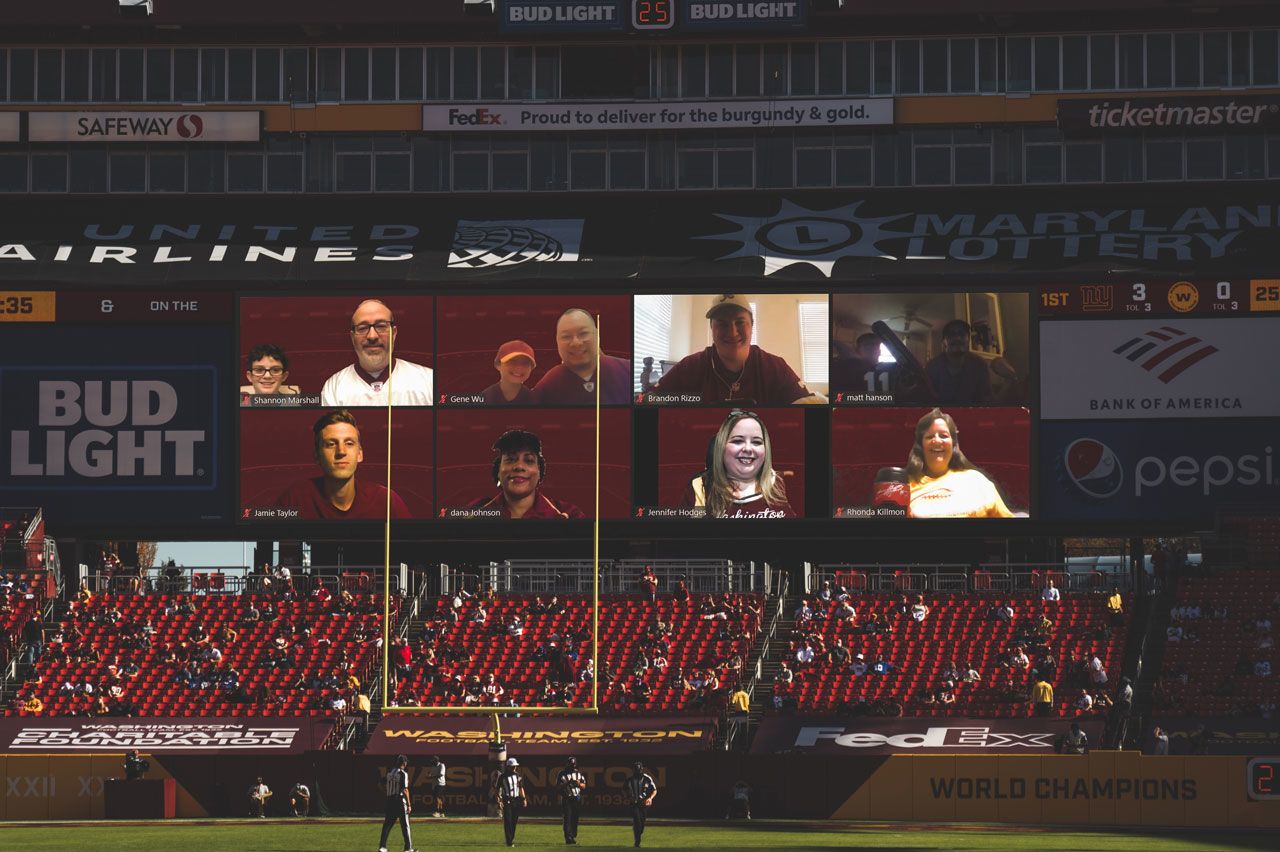 Submit A Pre-Recorded Reaction Video For The Chance To Be Featured On The Video Board During Sunday's Game
Use the buttons below to email us your fan reaction videos so you can be a part of gameday! Pre-recorded videos will be displayed on our HD Video Board during home games, on our second screen experience, and on our social media channels. You can submit reactions to a touchdown, first down, sack, or all three!
Please submit your reaction videos 48 hours before the game in order to be included.
VIDEO GUIDELINES: Please wear Washington Football Team, Washington Gold gear, or team colors. Profanity and inappropriate language will not be displayed.
If you have any questions, please contact our Members Services Team via call or text at (301) 276-6050 or via email at tickets@washingtonfootball.com.