Tickets | Washington Commanders - Commanders.com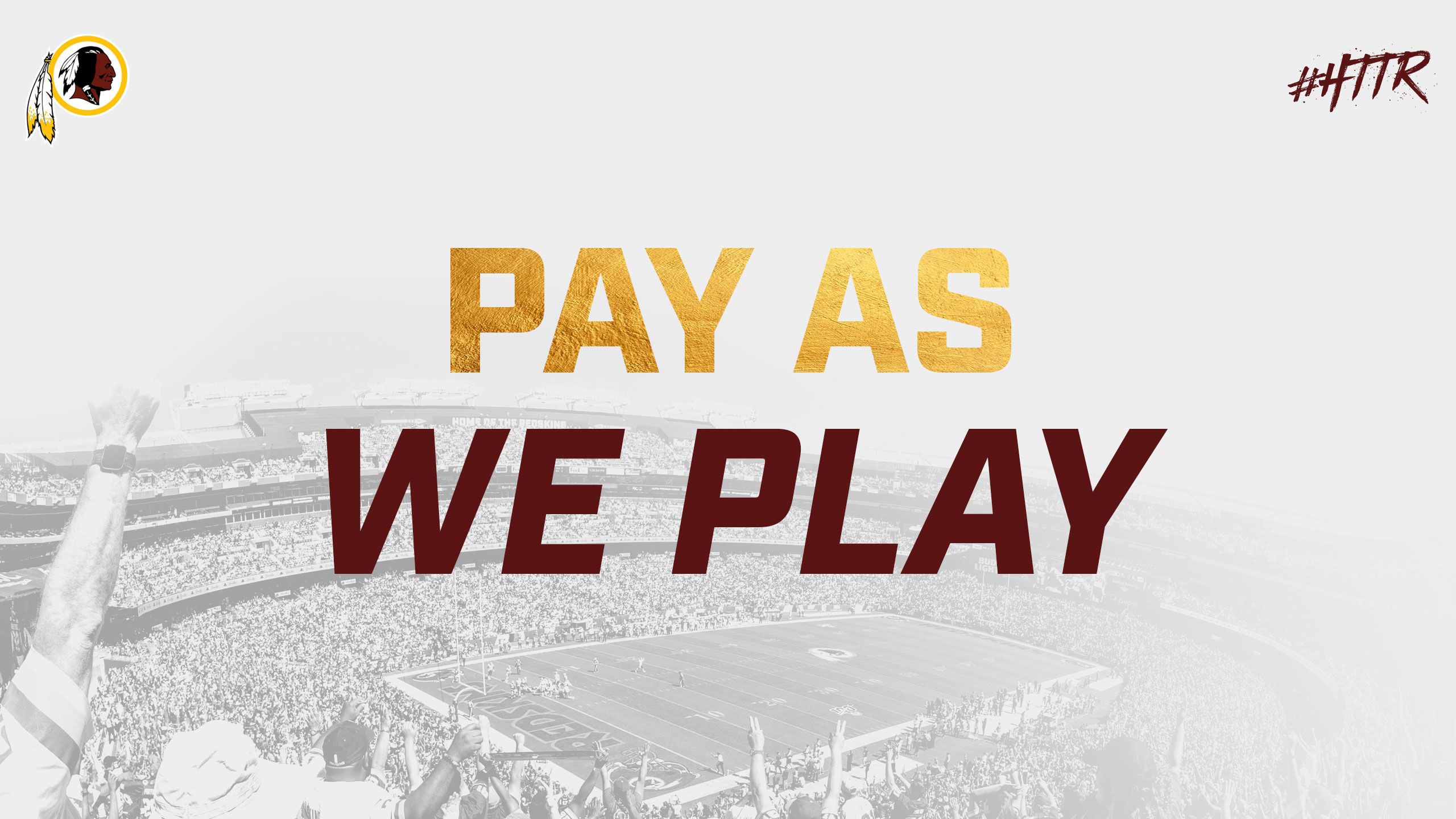 CLAIM YOUR SEAT LOCATION
Pay As We Play is a Redskins Gold membership benefit for season ticket members. Pay As We Play is the opportunity for Redskins Gold members to claim their season ticket seat location for a Redskins home playoff game.
As a Redskins Gold member, all you need to do is log on to your My Redskins account to view your Pay As We Play invoice offer. To claim your seats, simply provide the credit card that you would like to use to pay for your playoff ticket(s). You will not be charged until we have a confirmed home playoff game in January of 2021.
If we host a Redskins home playoff game at FedExField, and you elect to purchase your Playoff tickets, they will be added to your My Redskins Account. You will be able to access your playoff ticket(s) via the Redskins Mobile App. If you elected to receive hard copy Redskins Gold card, then your playoff ticket(s) will be electronically added to your Redskins Gold card.
If you have any questions regarding Pay As We Play, call or text (301) 276-6050 or email tickets@redskins.com to reach our Membership Services team.
Thank you and HTTR!