Redskins Training Camp | Washington Redskins - Redskins.com
2019 Training Camp Kids Events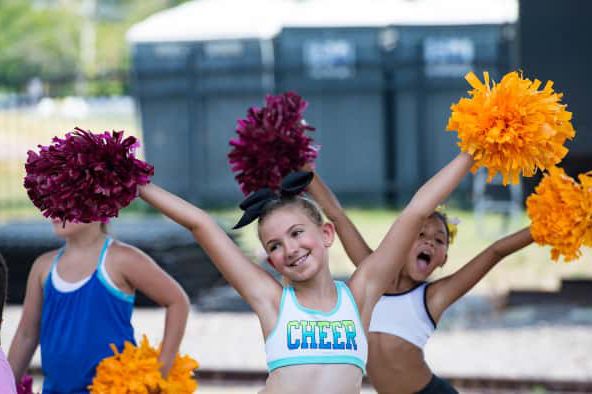 WRC YOUTH DANCE CLINIC
Friday, August 2 - Saturday, August 3
Join the First Ladies of Football for the Youth Dance Clinic on August 2 and performance during Fan Day on August 3. Children ages 7-17 can participate!
Be a part of our ever-growing summer dance and cheer camps! The First Ladies of Football Youth Camps give young dancers and cheerleaders the chance to learn in a professional environment, from professionals, experience teamwork and challenge themselves to improve skills.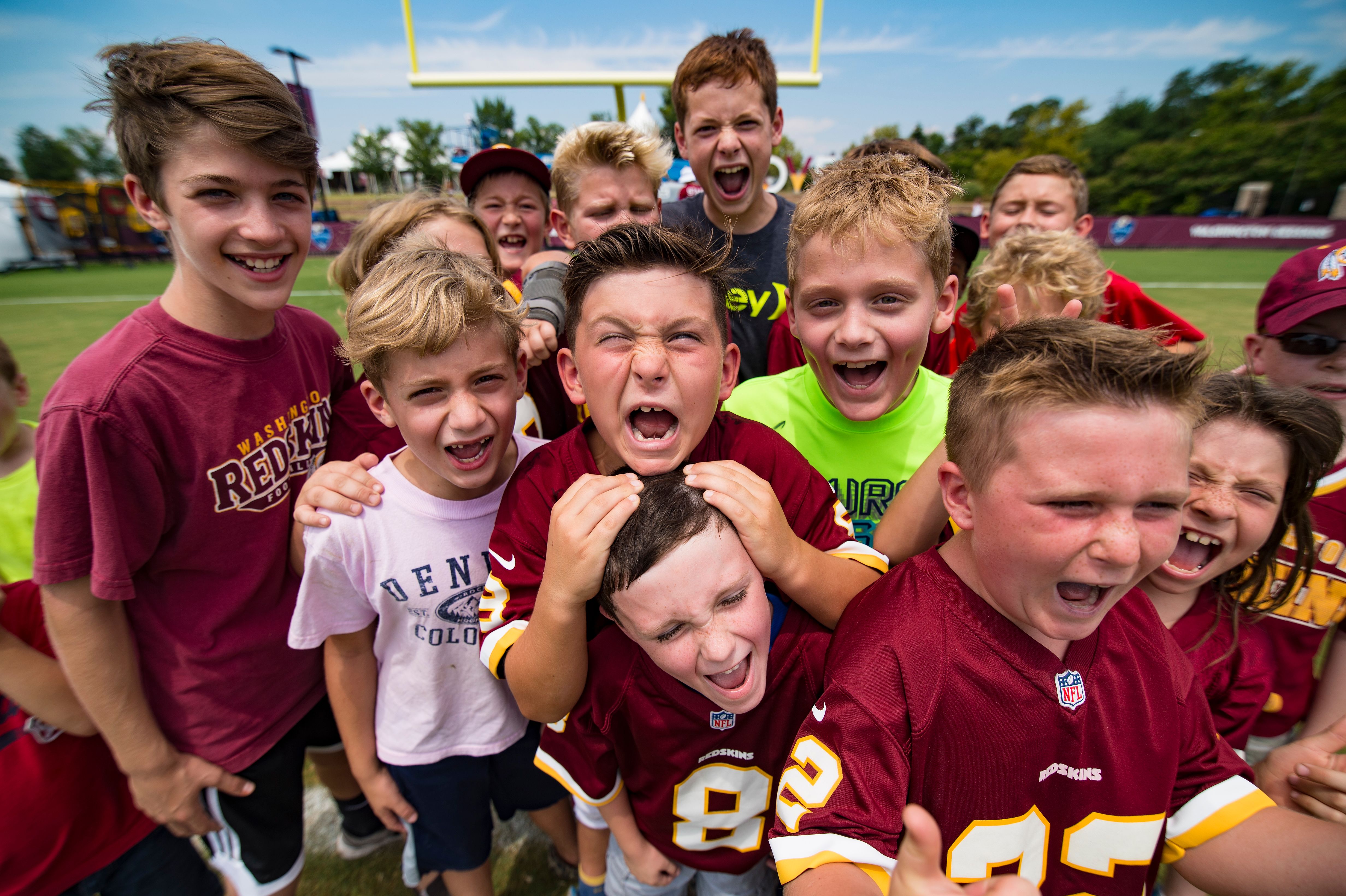 KIDS DAY
Tuesday, August 6
The Bon Secours Washington Redskins Training Center will transform into an amusement park-like atmosphere for the annual Kids Day at Training Camp. Fans young and old will be able to participate in face painting, arts & crafts, watch practice and much more! The first 1,000 kids through the gate (ages 17 and under) will receive a special giveaway item.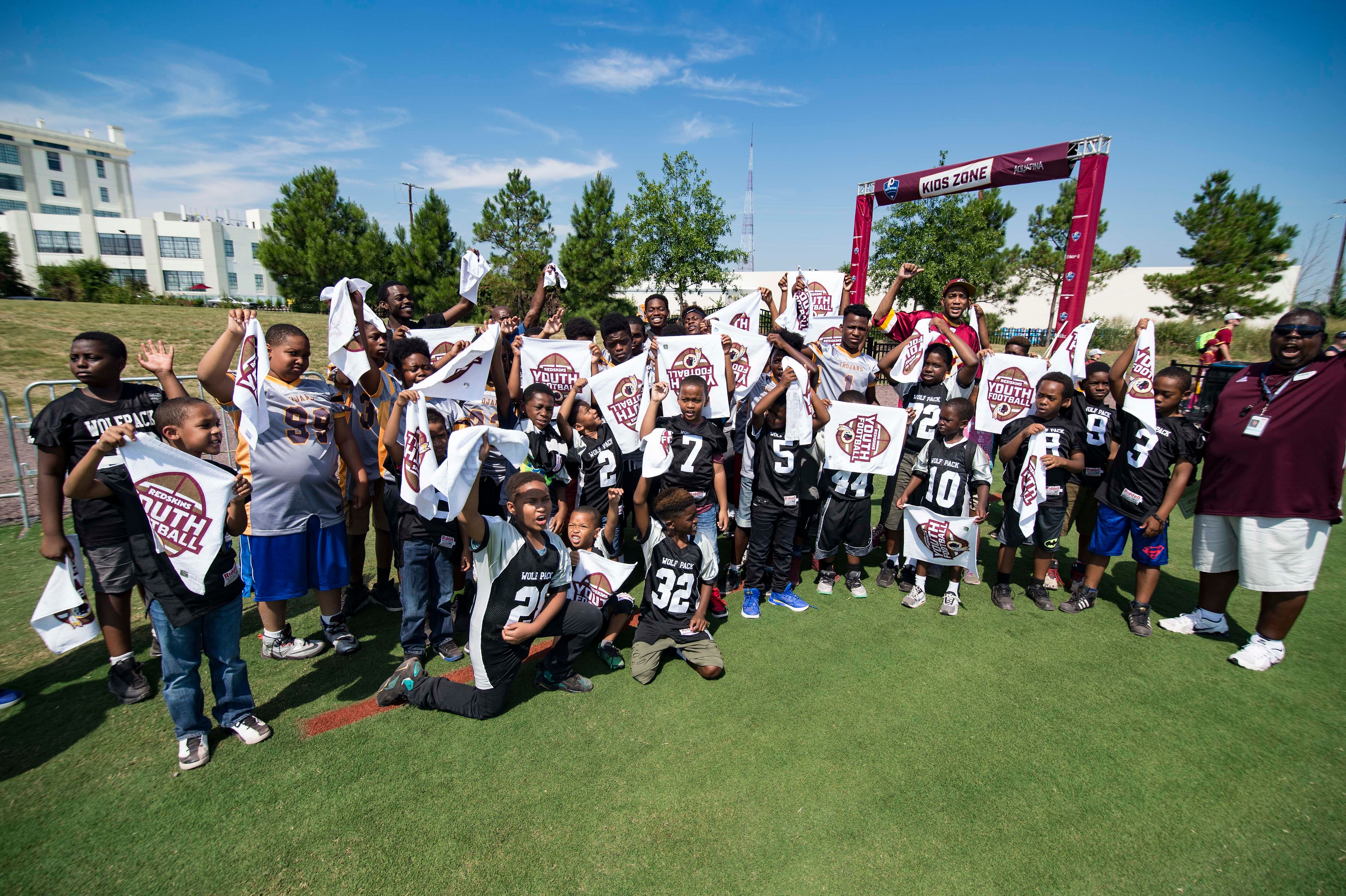 YOUTH FOOTBALL DAY
Saturday, August 10
The Redskins Charitable Foundation will host the 3rd annual Youth Football Day at Training Camp on Saturday, August 10. The first 1,000 Youth Football participants who attend camp and wear their team uniforms or jerseys will receive a special giveaway item. In addition, select Youth Football participants will have the opportunity to meet and greet notable Redskins Alumni.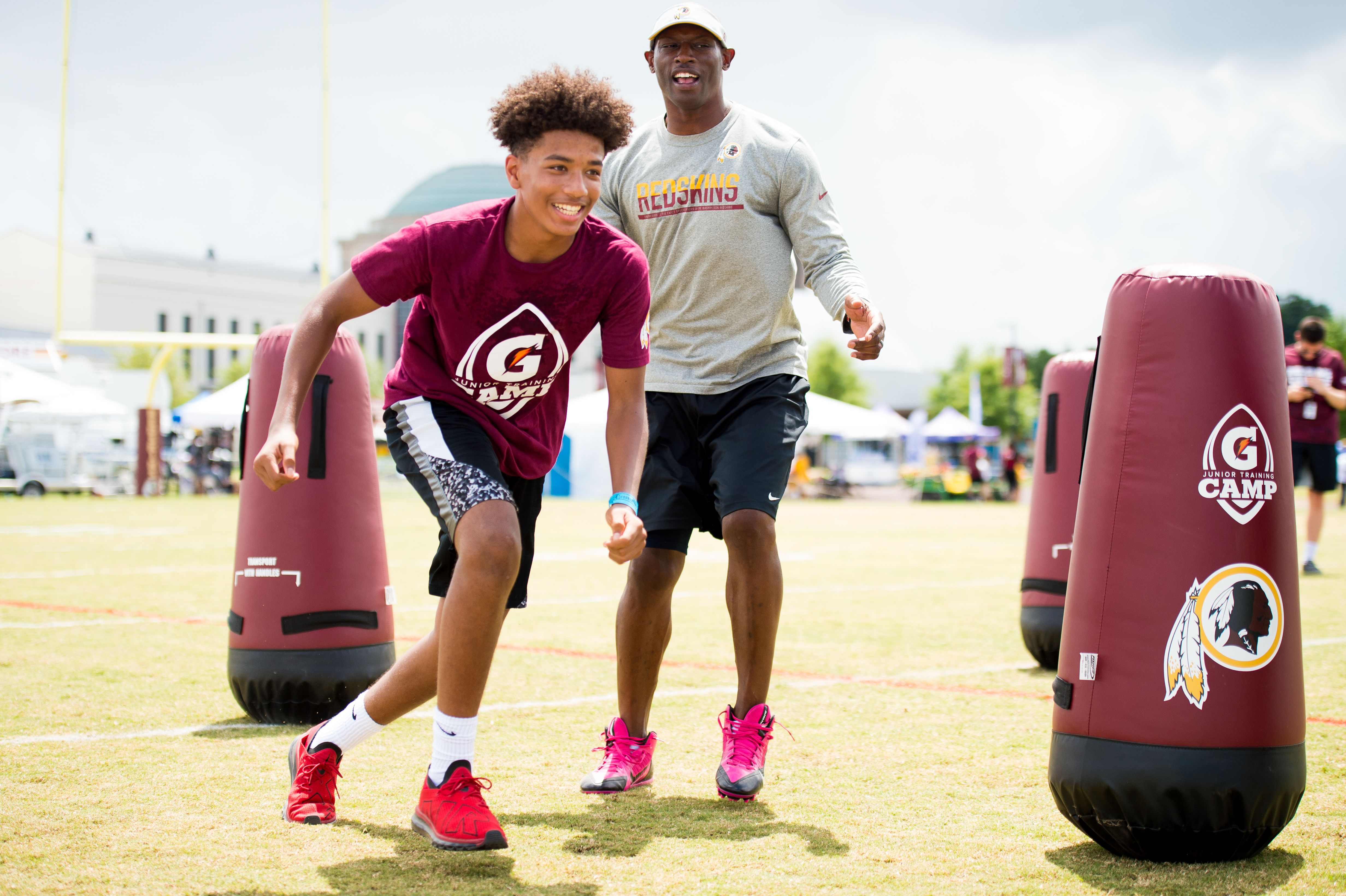 GATORADE JUNIOR TRAINING CAMP
Saturday, August 10
The 2019 Gatorade Junior Training Camp will be held from 10:00 AM – 12:00 PM. Gatorade Junior Training Camps focus on football fundamentals and skill development for athletes between the ages of 12 and 14 years old. This is a FREE football clinic facilitated by the Washington Redskins Charitable Foundation. All participants must be pre-registered in order to attend. Click here to register today!