Washington Commanders Charitable Foundation | Washington Commanders - Commanders.com
The artists will paint and create art on what inspire change means to them during the Washington Commanders "Inspire Change" game against the New York Giants on Sunday, December 18, 2022. Fans can bid on the artwork from gameday through Saturday, December 23, 2022, with all proceeds going towards a social justice fund.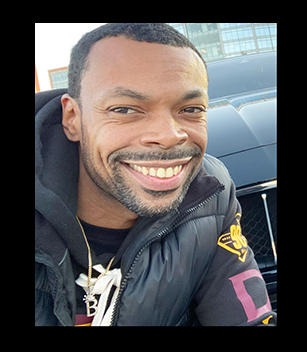 Bone Cortez
Bone Cortez who is an Artist & native of the DMV area has been creating illustrations since childhood. Beginning as a hobby showcasing his talent through drawing various illustrations for people from tattoo drawings to creating hand painted art for t-shirt designs. After years of creating & collaborating artistic tees Bone began drawing illustrations for commission request for portraits & celebrities that he brought to life through art. Currently bone has had the opportunity to assist on illustrating book covers, children's book art as well as artwork for the Washington Commanders at FedExField.
Carl Hall
Carl "Eugi" Hall, a native Washingtonian and diverse contemporary artist, is on a mission to interpret the colors of music. A self-taught artist, he has experimented with various artistic styles and mediums from youth to adulthood. Influenced by beautiful forms of abstract, realism and street art, his artwork is a layered fusion of these styles. It could be characterized as a visual DJ mix of different vibes and movements, all blended together to create the sound of colors.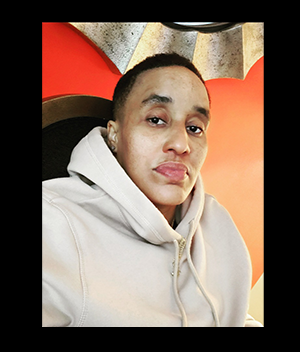 Summer Clinkscale
Summer was born in Washington, DC and has had love for art since she was a child. She has always been a specialist in portraiture using graphite and ink; her more recent works includes acrylic paint, color pencils, and also, digital art. She produces pieces of realism, still life and abstract. Summer enjoys the aesthetics, while others have said her choice of bright color is a representation of her personality.
Julian Gray
While attending Bethune Cookman University and The University of Central Florida, Julian found a new love in fashion design. As a child growing up in DC, Julian always had an interest in designing and fashion. Over the years, Julian has been able to exercise his gifts and push his creativity. Pushing art through fashion is where Julian dwells.