Please review the following information carefully as it is new for the 2022 Season.
All permits are valid for one (1) parking space and are designated to a specific color and letter lot.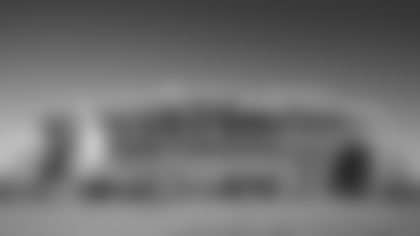 Each lot has a designated roadway that you must enter on in order to access the lot. If you enter on the wrong road, you will be turned around and asked to enter on the correct roadway. Permits must be displayed at all times. Failure to comply with parking rules may result in towing at owner's expense.
Disabled Parking​​
Disabled parking spaces are located in parking lots designated on the map above. Parking attendants will direct those with a FedExField Purple, Orange or Green parking pass and a valid state-issued disabled parking permit and/or license plate to these areas. Additionally, golf cart transportation assistance is available. If you need assistance call 301-276-6100 or text SAFE to 69050.
Metro Access vans can be scheduled in advance of FedExField events through Metro Access. Trips can be scheduled online or by contacting WMATA by phone. Vans will drop off and pick up at Gate A and Bank of America Gate (Gate E) pregame and postgame.
Code compliant public ramps are available at FedExField. These ramps are located adjacent to Gate A, Gate D, Bank of America Gate (Gate E), and Gate H.
RedZone Lot:
If you wish to tailgate, we encourage you to utilize the RedZone Lot. The RedZone Lot offers extra wide parking spaces, opens one (1) hour earlier than all other lots and has a dedicated roadway to enter/exit the lot keeping traffic delays to a minimum.
Pay-on-Site Parking
Accessible pay-on-site parking operated by the Washington Commanders is available off of Brightseat Road in the Gray Lot. Please use Arena Drive to access Brightseat Rd.
Single Game Parking
​Click here to pre-purchase your single game parking permit at FedExField online.
Public Transportation Schedule​
Want to avoid the hassle of driving? Then hop on the Metro. Just take the Blue or Silver Lines to the Morgan Boulevard Metro Station. Turn left onto Garrett Morgan Boulevard and follow the sidewalk for less than a mile to FedExField. Utilize Metro Trip Planner at www.wmata.com to plan your trip to FedExField from your closest Metro station or Metro bus stop.
Please note that the Metro may close prior to the game or event ending. Make sure to pay attention to closing when choosing public transportation.