What are your plans for the New Year's Day? Do they include turning 102-years-old?
That's what Amanda Anderson, a Redskins lifer, will be doing in the presence of her extended family, anticipating her team's final game in Dallas and hoping she'll get to witness another playoff run to add to her long collection of memories.
Standing – not sitting – throughout her tailgate party right outside FedExField on Sunday before the Bills game, Amanda began eating from the huge spread that family members and friends put together each home game.
She's come to every game with this crew, something that prompted Redskins President Bruce Allen to make a morning visit to the Anderson family tailgate, shake Amanda's hand and pose for photos with the group, if only to get a little more luck on the team's side.
"She comes to every game," Amanda's daughter, Janice, said of her mother. "She walks in better than we do. She comes to tailgate parties."
Their fandom goes back to Griffith Stadium – Amanda graduated college in 1935 – and the family acquired season tickets in the late 1960s. They've managed to keep their seats together through RFK Stadium and FedExField.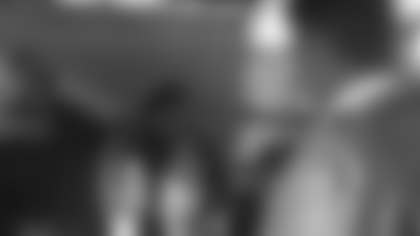 Amanda's late husband, Doug, got her and her two daughters involved in football mostly because he was referee for CIAA games in North Carolina and West Virginia, where they all grew up.
"He taught my sister and me football," Janice said. "We've been going to football and basketball games since we were three and five years old. Football in our blood."
Amanda, who now lives in southwest Washington, D.C., with her family, was a teacher and continued to be active after retirement – she took a swim class at 85, Janice said – and still plays bridge in a sorority.
But football remains a constant. The family has been to every Super Bowl the Redskins have played in, and hope they can punch another postseason trip in less than a month.
That would be quite the birthday present.