Some thought it never might happen, but the NFL has officially embarked upon its lone period of silence in the calendar year, the six-week football drought that takes place between the last day of minicamp and the first day of training camp.
Redskins players have left the facility and stare down the next month and a half, using it as both a time for vacation and individual training. Meanwhile, fans can take a sigh of relief from getting daily updates about their teams and try to enjoy their summers as best they can without any football news to read or watch (excluding Redskins.com, of course). It is, for all intents and purposes, a dark time in a season and hemisphere filled with the most light.
So, to help ease your way through a football-less world, here's a list of things to do each day – June 17 through July 27 -- until Redskins training camp begins.
Friday, June 17:You've stumbled upon this article. You're in good shape. You haven't fallen into despair, which is commendable and logical – players left the building yesterday. There's still plenty of highlights and interviews you can watch from this past week to ease the football-shaped hole in your heart.
Saturday, June 18:The College World Series officially starts. Quarterback Trent Williams is heading there later this week. Maybe if you get hooked on a team and decide to watch college baseball for the next several days you'll have a better chance of finding Cousins on TV!
Sunday, June 19:It's Father's Day. Go spend time with your dad, or give him a call if you're separated. I'm sure he'd like that. Then go watch Game 7 of the NBA Finals. Duh!
Monday, June 20: "The Bachelorette" returns after its week hiatus. How will the group compete now that big bad Chad is gone?
Tuesday, June 21:Rookies start the league's newly-mandated transition program, officially ending the annual Rookie Symposium, but offering the same kinds of resources and information. Take a moment to lament the fact that Herm Edwards won't be preaching to draft picks anymore. Then watch one of his previous speeches here and reflect on your own choices in life.
Wednesday, June 22:It's Meryl Streep's birthday. Go pop in "The Devil Wears Prada," which happens to be 10 years old this week.
Thursday, June23:Take a road trip to Bowie, Md., and Prince George's Stadium. The Baysox play the Trenton Thunder at 6:35 p.m.
Saturday, June 25:Venture out to the movies to see Redskins fan and esteemed actor Matthew McConaughey return to the big screen in "The Free State of Jones."
Sunday, June 26:Need to get your FedExField fix in? Feeling nostalgic at the same time? The easy option here is a trip to the stadium to watch Guns N' Roses perform. If you're a Sweet Child O' Mine, you never know if they'll Welcome you to the Jungle or let you enter the Paradise City. Just Pray for no November Rain. Not feeling up for it? The BET Awards air that night, and Jamison Crowder walked the red carpet last year. I'll bet he'll do it again.
Monday, June 27:Wimbledon starts. The Redskins are travelling to London in October, so you better get accustomed to their culture. Spend Monday brushing up on one of England's favorite summer traditions and make yourself some strawberries and cream while you're at it.
Tuesday, June 28:The Treaty of Versailles was signed on this day in 1919 and ended World War I. Spend the day reading more about it. It could come in handy on Jeopardy soon.
Wednesday, June 29:It's College Rivalry night at Nats Park. Take a trip down to the stadium, rep Virginia or Virginia Tech and watch proud UVA alum and Redskins right tackle Morgan Moses throw out the night's first pitch. The Nationals take on the Mets, so it should be a good game regardless.
Thursday, June 30:On this day in 1938, Superman makes his DC Comics debut. Go pick up one of the comics or watch one of his movies, just, for the love of God, don't even think about seeing "Batman v Superman: Dawn of Justice."
Friday, July 1:It's going to be a long holiday weekend. Make sure you're prepared. Go to the grocery store and stock up on all the food and drink you need so you can throw a party or attend someone else's. Don't forget the paper plates!
Saturday, July 2:The Tour-de-France starts. It's not the most riveting television, but get on a stationary bike, like Josh Norman, and get some leg work in. You'll feel accomplished before you head out that night and eat it off.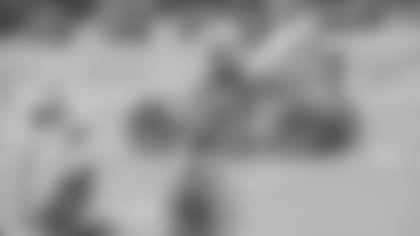 Sunday, July 3:It's tight end Jordan Reed's birthday. By yourself a birthday cake and blow out the candles and make a wish for him. Then save the leftovers for America's birthday tomorrow.
Monday, July 4:C'mon, it's the Fourth of July! Grill some steaks, some brats, some burgers, and then take in some fireworks, on the National Mall perhaps?* *Merica!
Tuesday, July 5:Take a breather. All that food in you yesterday needs time to digest. Eat some salad and walk it all off.
Wednesday, July 6:The legendary Hog, the eventual Hall-of-Famer, the incomparable, Joe Jacoby celebrates his 57th birthday. Go watch his highlights from the 1980s and early 1990s and chase the feelings that begin to well up for the rest of the day.
Thursday, July 7:Wish* *rookie Su'a Cravens a happy birthday and then follow him on snapchat. He snaps a lot, so you can only imagine what his story will be like on that day.
Friday, July 8:Make it a long weekend and go walk around Washington, D.C. I'm sure you've seen all the monuments before, but have you really taken time to read about who they're memorializing? Play tourist for a day. You might like it.
Saturday, July 9:Brock Lesner returns to the ring for UFC 200. If you're into wrestling or fighting at all, this will probably be talked about for a while, especially by Redskins players on Twitter, so might as well tune in or find a party that's paying for it.
Sunday July, 10:Watch the other kind of "football." It's the UEFA Euro Final, a good opportunity to scout how crazy the crowds in London might be when the Redskins visit.
Monday, July 11:Get through your Monday with a little motivation. Watch this movie mash-up of football coaches inspiring their teams.
Tuesday, July 12:The best All-Star game in sports takes place in beautiful Petco Park in San Diego. There's no telling what Bryce Harper will do at the plate when the National League takes on the American League to determine home-field advantage. My bet: lots of Cubs players will be there.
Wednesday, July 13:The one day of the year when no professional sports are being played – that means the ESPYs are on TV. Nominations aren't out just yet, but could any Redskins make the list? How about that Buccaneers game comeback? You'd definitely like to see that win (sorry).
Thursday, July 14:Come to Redskins Park for a tour and "4th and Life" seminar with Leadership Loudoun Youth.
Friday, July 15:It's a Friday night in mid-July. Hit the theater and see "Ghostbusters," one of the most buzzed about (and most negative internet trolled-about) movies this year. It's hard to imagine a movie starring Melissa McCarthy, Kristen Wiig, Kate McKinnon and Leslie Jones couldn't be at least somewhat funny. Plus, free air-conditioning!
Saturday, July 16:A Saturday in the summertime. Read a book, fly a kite, climb a tree, go to the beach, kayak in the Potomac. There's only so many Saturdays you get in the summer. Make them count.
Sunday, July 17:Continue to get in touch with Great Britain and watch the final day of the British Open. Will Tiger Woods be back for the tournament? Unlikely. But maybe Jordan Spieth will be in one of the final groups to win another Major.
Monday, July 18:Call your grandparents. When's the last time you guys really had a meaningful conversation?* *
Tuesday, July 19:The Silverback, Trent Williams, celebrates birthday No. 28. Congratulate him on Twitter or, gosh, send him a letter the old-fashioned way. I'm sure he'd enjoy that. Come to think of it, go send a letter to someone you haven't spoken to in a while. That would make their day.
Wednesday, July 20:Go check Twitter. There's likely something controversial being said that should keep you occupied. There is a political convention going on this week, after all.
Thursday, July 21:Start preparing your trip to Richmond. Make sure you've got lawn chairs, blankets, sunscreen, a hotel reservation and lots of Redskins gear to wear.* *
Friday, July 22:If you don't have any of those things listed above, head to the store.*  *
Saturday, July 23 –It's National Hot Dog Day. Go fry or grill up a dog, pop one into a bun and enjoy one of America's classic lunch meals. Just, please, don't boil one. We all know that's gross.
Sunday, July 24: It's National Cousins Day. That's reason enough to celebrate Kirk Cousins. Go watch some of his highlights from last season and this past spring's workouts. Maybe contact your cousin and say hello, too.
Monday, July 25:Get some rest. Drink a lot of fluids. Train your body to stand out in the heat all day, which you'll be doing a lot of. You can thank me later.
Tuesday, July 26:Head to Richmond earlier than expected. Beat the traffic and familiarize yourself with the city again.
Wednesday July 27:We did it! Another summer without football in the books.