For 50 years, Gordon Wood Sr. has owned Redskins season tickets. They've varied over that time, in amount and location, but his passion for the team, its history and passing it all down to his four sons has made it all worth it.
Wood was born in Brooklyn and lived in Delaware before moving to Fairfax County in the 1960s. There he began to adopt the Redskins, watching them on his round-screen color TV and waiting five years to get season tickets.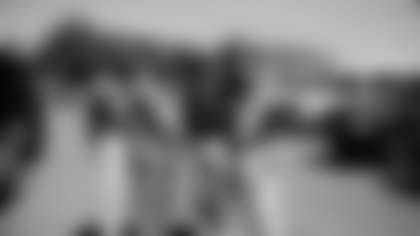 With four sons and two seats ($7 dollars at the time) eventually awarded to him, Wood couldn't bring the whole family initially. His son Gordon Wood Jr. didn't seem to mind.
"It was a great for a kid with 3 brothers to be able to spend one-on-one time with my dad at the Redskins game once or twice a year," Wood Jr. wrote to The Redskins Blog.
Thus, many memories spawned. Here are a few from each family member:
"Stopping by the sub shop on the way to the game and getting two subs (we would always eat half before the game watching warm ups and eat the other half at halftime). We'd always park out on the street and walk in past the DC jail - I can still remember inmates yelling 'Go Skins.'"
"For away games, we never had a big spread of food, but as a little kid, I remember him cooking popcorn in an old fashioned electric popper. In the early 70's, I can remember watching games and he would not want field goals - he'd say '7 Sonny 7' or '7 Billy 7' yelling at the game or at the TV to quarterbacks Sonny Jurgensen and Billy Kilmer."
"Despite having more tickets now, dad will say to this day that his favorite times were being able to take one of his four sons to a game and have one on one time with each of us!"
"My favorite memory was going to the Christmas Eve playoff game with my dad against the Packers in 1972 en route to the Super Bowl.  As the eldest son I was given the choice of going to the first round game or the second round game if they beat the Packers.  I took the sure thing and saw the Redskins win.  My younger brother got the consolation prize."
"In the 1980s they had six tickets, so they all went. The famous scene of the lower deck bleachers bouncing up and down and the 'We want Dallas' chant from what seemed like the entire crowd BEFORE Dallas even came out of the tunnel to be introduced.  All happened at that game.  What a home field advantage!  All six of us were interviewed together and on the evening newscast (NBC-4) after that game outside the stadium."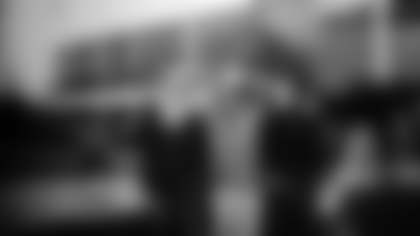 Of course, there are many more: Attending the Super Bowl at the Rose Bowl, going to Disney Land, tailgating at the D.C. Armory, transitioning from RFK to FedExField, attending playoff games in the bitter cold.
This Sunday, Gordon Wood Sr. will turn 80 years old. He'll be at FedExField with his four sons to watch the Redskins play the Giants.
"The very best moments were spending a day with one of my then young four sons," Wood Sr. wrote. "One was king for a day, and I am sure they share the very best memories of those days."
He shouldn't have any trouble feeling like a king on Sunday once again.