Washington Redskins safety Akeem Davis has experienced in two weeks what some players don't in an entire career.
After impressing during training camp and the preseason, the former college free agent out of the University of Memphis received news that he had made the initial 53-man roster. It was a dream come true.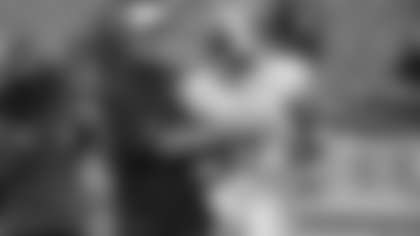 But, less than 24 hours later, he was placed waivers before ultimately re-signing with the Redskins' practice squad on Sept. 1.
Instead of allowing the process to negatively affect his mindset and approach, Davis came to work each day with attentions set on getting better and hopefully proving enough in practice to eventually seize an active roster spot again.
He did on Tuesday, when it was announced that the Redskins had signed him to the active roster.
"It's been a good roller coaster," he said Wednesday. "That's what's great about this game, because you prepare for things like that. You prepare for them and you learn how to deal with them, because you can't control who sets the roster."
What he could control, though, was his own performance against the Redskins' highly-talented offense in practice.
"The only thing I can control is going out, preparing my best like I'm going to be the guy and putting myself and my team in the best possible position to be successful on Sunday," he said. "You've got to strap down, buckle your seatbelt and get ready to ride that thing out."
The process has also made him better in multiple facets on and off the field.
"It's made me better both as a person and a football player," he explained of how he improved during his couple weeks as a member of the practice squad. "I learned how to be thankful and grateful for every single day, because you see some guys here one day, and the next day, guy's not here."
Davis, who admitted that his dream of reaching an NFL roster temporarily being put on hold was tough, said that his coaches and teammates were very supportive the whole time.
"Our coaches and veteran guys in the room do a great job showing us (practice squad members) the map to success," he said. "And showing us how to be a pro, how to be a professional, how to prepare and just got to go out and be ready."
 "I've been preparing like the final play is going to come down to me."
Now on the active roster, head coach Jay Gruden hopes Davis carries over his strong preseason play, most notably on special teams, to the regular season.
"He's a great special teams player," Gruden said. "He really makes his mark on special teams and really helps in that regard. You hate to lose big guys that can run fast, and he's one of those guys that can run fast and he's somebody the other team has to really deal with on special teams."