Linebacker Houston Bates is back living in the Ashburn, Va., area, preparing for the first workouts of the offseason to begin. It's the first time that Bates, an undrafted free agent pickup last season, has gone through this process, "the dead zone" as he calls it, and motivation can be difficult to find every day.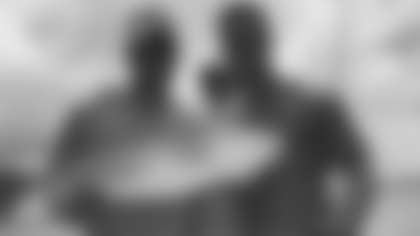 He has his personal goals to achieve – weight lifting, body weight – markers that help signify his progress from last year. He's talked to veterans, too, about staying level-headed. But, for now, "there's no football to study, there's no film to watch. You kind of sit around and be an old person, I don't know how else to explain it," he said laughing.
So how did he fill up that time? Hunting and fishing.
Bates spent a while in Louisiana, where most of his family lives, and Kentucky, over the last couple of months getting together with friends to engage in a pastime that started with Bates' father.
"My dad was an avid outdoorsman, avid hunter," Bates said. "He got me into it. When I was in diapers he had me hunting outdoors. He passed away when I was 11, and my brother and I, he taught us everything we knew about, so we just kept it going. It was a passion of ours when we were little kids."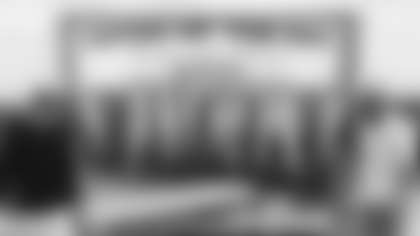 It's continued on duck hunting trips, Bates' favorite kind, and wading into rivers, where Bates has occasionally gone noodle catfishing, a process that Bates describes with a smile on his face the person he's telling it to returns a grimace.
"You go down real slow and you kind of wiggle your fingers and then you feel the bite, you'll feel it, they're mouths are so big that it engulfs the whole hand. You grab and pull them up through the gill mostly. It's an adrenaline rush."
Bates' favorite animal to hunt is the duck, not just because he enjoys turning it into a stew for dinner (the Bates family rule is that you eat whatever you kill). There's more to duck hunting than aiming well. Bates sets out decoys – model ducks that entice the birds – and uses duck calls to hear how far away they might be. He wears camouflage and has a Labrador retriever flanking his movements.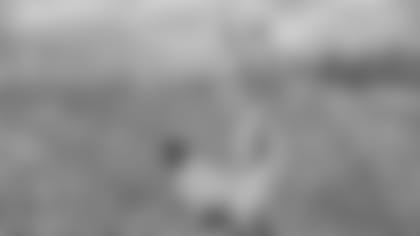 To be clear, his duck hunting trips are not rigged. He catches them wild and only occasionally goes to farms where pheasants or quail are intentionally put into the field.  
"It's a challenge but it's so rewarding when you do kill one," Bates said. "You have all your buddies out there. It's a social event."
His teammate Brandon Scherff is another avid outdoorsman and the two were able to hunt together a few times near the end of last season.
"The fellowships of it," Bates reiterated, describing why he loves hunting. "Everybody coming together."
Starting next week, Bates won't have to go hunting or fishing to chase that feeling.