Before signing in Washington in 2011, Stephen Bowen experienced the Redskin-Cowboys rivalry from the other side, playing his first five seasons in Dallas.
In four career games against the Redskins, his teams went 3-1. Now, he is hoping to be that good luck charm for the Washington Redskins.
"This is what you want: everything on the line," he said. "Especially for me against my former team, it will be bittersweet."
In 2006, Bowen has an undrafted defensive end out of Division-1AA Hofstra University. He worked his way up from college free agent to a fixture in the defensive line rotation, before seeking a starting job in Washington.
While he holds a professional appreciation for the coaches in Dallas, Bowen made it clear that he intends to push his new team to their first division title since 1999.
"There's no holding back. I mean, this is it; it's win or go home," he said. "To get a win in the division, win the division, host the first round--I heard [the Redskins] haven't won a [division] title in [13] years. So it's going to be great for the city."
None of football players or executives remain from the 1999 team, with only rookie cornerback Champ Bailey still playing in the NFL.
In order to capture this elusive division title, Bowen knows the Redskins will need to replicate the success they had against the Cowboys on Thanksgiving.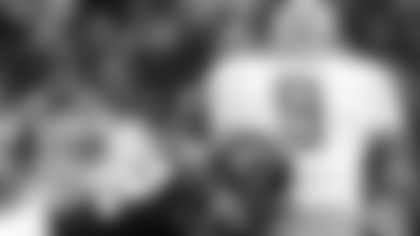 "We eliminated the run early and the offense was able to get up early on their defense," he said. "We're just trying to put pressure on Tony [Romo]; he's an amazing quarterback, one of the elite quarterbacks in the league.
"We're just trying to create pressure and cause some problems—cause him to make some mistakes."
Romo passed for 441 yards that day, but needed 62 attempts to get there. He passed for three touchdowns, but was also sacked twice and threw two interceptions to seal a 31-38 loss.
Five weeks later, the Redskins will need another total-team effort to lock up the division title.
"Our backs have been against the wall since the bye, and everyone has had this attitude that it wasn't about them, it was about us," Bowen said. "We've been sticking together, taking it week-by-week."
This weekly approach has served the Redskins well, as the team rides a six-game winning streak to first place. Only a win on Sunday secures the team's first playoff berth since 2007.
"We have one more week until we get into the playoffs, so we're trying to take care of this. The pressure, we're used to, but this is really everything on the line," Bowen said. "Win, or the season is done until next year.
"Everybody is going to be playing to just leave it on the field. When the clock starts rolling, everyone is going to be even-keeled. Just doing what we're supposed to do."