As has been noted many times since the Redskins drafted offensive lineman Brandon Scherff, the man likes to hunt.
So, how do you prepare for a cold week in the DMV and get your body acclimated to the winter weather, which has been unseasonably warm? You go out at night with your buddies in below freezing temperatures and kill geese.
Scherff brought along linebacker Houston Bates, quarterback Colt McCoy (a hunting buddy regular) and specialists Tress Way and Dustin Hopkins for a night out on the prairie, presumably somewhere in Northern Virginia.
By the size of the truck, and the geese piled on top, it seems like they aimed pretty well. Let's hope this is a good omen to start the week of practice to prep for the Packers.
Nice photo bomb from Hopkins in the back, too.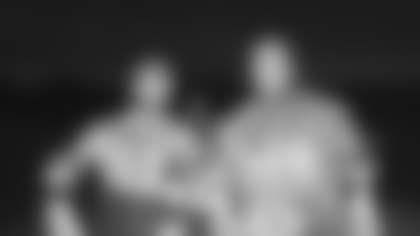 Here are some more of Scherff's hunting adventures  from the season.