Second chances are rare in the NFL, but have a way of finding the players that deserve them the most.
Take Redskins linebacker Bryan Kehl, who signed with Washington prior to the 2012 season and led the team in preseason tackles (17), sacks (two) and passes defensed (three).
His 43-yard interception return in the fourth preseason game seemingly solidified his spot on the 53-man roster, leaving him surprised when he got his pink slip days later.
"I was completely shocked. I can't even begin to understand how this league works," he said with a wry grin. "Some guys don't do anything in camp, but numbers don't lie. I absolutely tore it up, and for me to get cut it was surprising, but that's just the way the league works.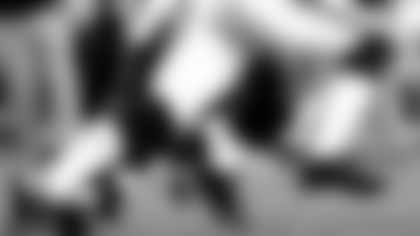 "The coaches said all the right things to me, but at the end of the day it still sucks to get cut. Sometimes you just have to roll with it."
Kehl didn't leave the organization bitter, however, knowing that he was destined to succeed in the 3-4 defense after years in the 4-3 with the New York Giants and St. Louis Rams.
"I love this defense and I wish I had been drafted to this defense. I look at Keenan [Robinson] and Perry [Riley] and I'm jealous of those guys," he said. "The mindset of the defense is more along the lines of the way I think and play.
"If I had been drafted to this defense my whole career would be totally different."
Which is why he jumped at the opportunity to return to Washington.
After appearing in three games for the Kansas City Chiefs, Kehl re-signed with the Redskins in Week 13. He put his motivation into action, collecting eight special teams tackles over the final five games of the season.
Most seven-year veterans prefer not to play special teams, but Kehl understands that outstanding special teams coverage is the hallmark of his career.
"That's the reason I'm still in the league," he said bluntly. "As a linebacker, if you aren't starting you have to contribute—not just be on this team. You have to contribute you've got to make plays.
"I pride myself for my ability to get to the football on defense and special teams. That's what kept me in the league and will keep me in the league."
Re-signing with the Redskins this offseason, Kehl is excited to see what he can do over the course of a 16-game season.
"I picked up the defense pretty fast last year but you definitely get more comfortable and faster in Year 2," he said. "I had a great training camp last year and I expect to do even better this year.
"I'm just going to come in this year and do the same thing I did last year: do the best I can and let the chips fall where they fall."
This offseason, Kehl worked to adjust to the tutelage of new special teams coordinator Keith Burns, a former NFL linebacker who was a special teams ace for Mike Shanahan's Denver Broncos.
"This is the fourth special teams coach I've had in my career and they are all different," Kehl said. "You just have to learn what they want and their technique so you respond to their coaching.
"At the end of the day it comes down to production. If you go out there and produce, they are going to be happy."