Chris Culliver hit the runway last Saturday, and his main accessory included a leash.
To help benefit The Washington Humane Society, the Redskins cornerback participated in the 10th annual Fashion for Paws event at the Grand Hyatt in Washington, D.C., where he and his pit bull Trina strutted their stuff in front of donors.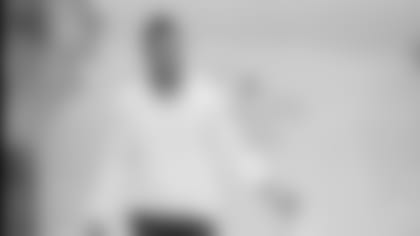 That included Culliver, who dressed up Trina, who just turned four years old, in a burgundy and gold wreath around her neck.
The event was also a way for Culliver to promote his eponymous foundation – it features Trina in the center of the logo – which aims to raise money to provide, protect and advocate for the common welfare of animals across the world.
If you don't follow Chris Culliver on social media, he really does adore Trina. See for yourself.