FedExField paid its respects to a special American flag as it made its way on a very important cross-country tour.
"It was an honor for the Commanders to host PepsiCo's Rolling Remembrance on their national tour today during their stop at FedExField," said Commanders' Salute lead Chris Bailey. "Their dedication to our veterans and their families through their support of Children of Fallen Patriots is inspiring. I can't think of a more honorable cause than providing college scholarships to military children who have lost a parent in the line of duty. Thank you to PEPSICO and Children of Fallen Patriots for this wonderful event."
Thursday marked FedExField's second year in a row as a Rolling Remembrance stop, and to commemorate the occasion, the Commanders put on a ceremony to honor and raise funds for the cause. After a presentation of colors by the US Navy Ceremonial Guard from Joint Base Anacostia Bolling, Bailey kicked off the morning with a check on behalf of the Commanders for $5,000 to Children of the Fallen Patriots.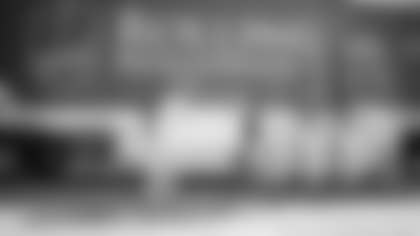 The more than 40 guests in attendance from Children of the Fallen Patriots, PepsiCo and the Commander then made their way inside the stadium for a small reception. Here, Brian Casey, senior director at PepsiCo Transportation, discussed the origins of Rolling Remembrance and the difference it has made in the lives of Gold Star families since its inception in 2015. He urged guests to think about how they might carry forth the message into their everyday lives.
"We at PepsiCo feel strongly about giving back to the communities in which we work and live and this is one way to do that," Casey said. "I would ask of you guys individually to think of this [today's event] as a call to action…what can you do to help this country remember those who have fallen?"
In what was perhaps the highlight of the day, Alexa Fairis, a current gold star employee at Children of Fallen Patriots and a former scholarship recipient, shared her story. When her father, Staff Sgt. Brian Fairis, died in 2016, Children of Fallen Patriots stepped in to help her family in a critical way. With the foundation's support, Alexa graduated from college in 2021 debt-free.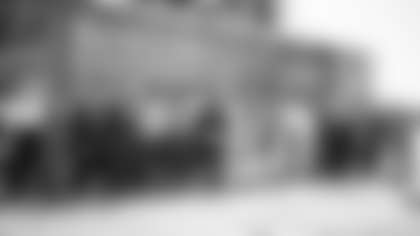 Beyond what it meant to be there as an employee of the foundation, Alexa's presence at FedExField came with deep personal significance. Joe Theismann was her dad's favorite player, and she explained that the quarterback's No. 7 jersey was one of his "most prized possessions." In the last year, the Commanders have forged yet another level of connection with the Fairis family. It started last November, when quarterback Taylor Heinicke chose Children of Fallen Patriots as his charity for the NFL's "My Cause, My Cleats" initiative.
"My mom was ecstatic to hear that someone from my dad's favorite football team was supporting an organization that had supported us," Alexa said.
The family was invited to a practice and got to attend the Commanders' game against the Cowboys, an experience that provided memories they will never forget.
"My little brother got to meet his favorite defensive end Chase Young, and I've never seen that 12-year-old speechless. It was funny to watch," she said with a laugh. "We were given a Commanders jersey with our last name on it that my mom has framed next to our dad's flag."
The reception finished with remarks from Councilwomen Jolene Ivey, Senator Melony Griffith and Washington Legend Rick "Doc" Walker.
The next stop for Rolling Remembrance is Columbia, Maryland. The eighth edition of the tour will conclude next Thursday in New York just before Memorial Day weekend. It will have covered 14,000 miles, made 63 stops and pushed the total raised for Children of the Fallen Patriots past $2 million.