If quarterback is the No. 1 most important position in sports, then consider the backup quarterback position 1a.
Whether it is in relief of an injured or underperforming starter, or taking over in a lopsided score, the primary job description is being able to thrive in unpredictable situations.
In his first 28 NFL games, second-year quarterback Kirk Cousins has started and appeared in replacement of an injured Robert Griffin III. On Sunday, he finally appeared in mop-up duty.
On the Washington Redskins' first drive of the fourth quarter, trailing 38-10, Cousins trotted out onto a snow-encrusted field to take the reins of the offense for the remainder of the contest vs. the Kansas City Chiefs.
Cousins explained to Redskins.com that shortly before inserting him into the lineup, head coach Mike Shanahan wanted to make sure the game was feasibly out of reach.
"He just told me with the score being what it was, I'd go in and finish the game," Cousins expressed to the media after the game. "That's kind of the role of the backup. If the game gets out of hand in either direction, you put in the backup quarterback, and that's what we did."
Cousins connected on seven of his 16 attempted passes for 59 yards.
He dissected his own performance after the game, admitting that some facets needed to be improved moving forward.
"I felt like I was seeing things well," Cousins vocalized just minutes after the 45-10 defeat. "But I was missing by a little bit.
"When you're down as much as we were, we needed to throw the ball. I do need reps and I benefitted from those reps."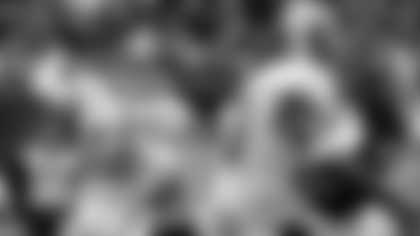 During the practice week, Cousins operates the scout team that prepares the top defense for the upcoming matchup. There are times when he can develop his skills, but in general he must focus on preparing the defense for action.
This limits his experience with the first-string offense, which was exacerbated by an aggressive Chiefs defense.
"They were doing a good job mixing it up by using different coverages and they brought some pressure, especially on third down," he explained. "I did some good things and I did some things I need to improve upon, but it's always good to get out there and learn."
There is a saying in the NFL that the backup quarterback on a losing team is the most popular man in town.
A backup during the early stages of his collegiate career at Michigan State, Cousins admitted that he understands both the importance of being No. 2 and the subsequent fan support that it receives.
On Sunday, he entered the game to an ovation from the remnants of the fans braving the elements at FedExField.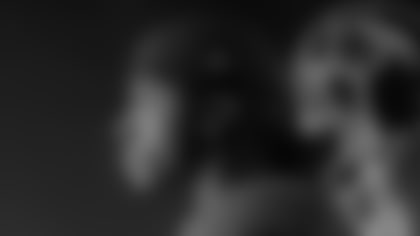 "I've been a backup quarterback before," Cousins said. "Fans like the backup quarterback [and] it doesn't mean a whole lot until you go out there and play.
"I've been booed before, I've been cheered for before and I'm sure my NFL career will have both in it going down the road. I don't read too much into all of that."
From here, Cousins is likely to return to the scout team and work to get the starting defense ready for Matt Ryan and the Atlanta Falcons.
"I don't know if getting reps is the only way I'll improve, but certainly it's one of the biggest ways I can improve," Cousins said. "With the current situation, that's why I get reps on the scout team and I'm trying to get as many on scout team and I get better.
Part of the same draft class as Griffin III, Cousins has continually been linked to the reigning AP Offensive Rookie of the Year.
Taking first-team reps during training camp and the preseason, Cousins filled in for Griffin III while he was still recovering from ACL and LCL surgery.
Since being cleared for full action before Week 1 though, Griffin III has attempted 456 passes while Cousins has only 24.  
With the team falling to 3-10 and Griffin III struggling to match last year's success, the calls for Cousins are growing louder with three games to go.
Cousins, however, said he doesn't worry about outside speculation.  
"At the end of the day I'm going to do what I'm coached to do," Cousins explained of his mindset. "And submit to the authorities above me.
"We're professional athletes and as such we need to operate with character. Character means coming into work every day and giving it your all despite the record, despite outside chatter. We'll come in, we'll work hard, we'll be pros and try to finish the season on a high note."
At his postgame press conference, Shanahan did not confirm who would start under center to start Week 15's game, leaving open the possibility that Cousins could take over.
"We'll talk about that later. That's with anybody," Shanahan said. "In any position, we'll talk about that. We'll look at injuries; we'll look at where we are and what direction we're going."
Regardless of whether or not he'll see any more action under center this season, Cousins cherished the opportunity to get regular season reps once again and elucidated that a game like yesterday's can be a rallying point in the future. 
"It certainly wasn't a day that went our way, but we'll learn from it, we'll grow from it and build. The goal is to be able to look back on this one day and say remember where we were and how far we've come."