Newly signed hard-hitting safety, D.J. Swearinger is excited to head to Washington D.C., to reunite with his former high school teammate. As Greenwood Eagles in 2006, D.J. Swearinger and All-Pro cornerback Josh Norman started together in a defensive backfield that helped the small South Carolina high school win a 13th state title in 2006.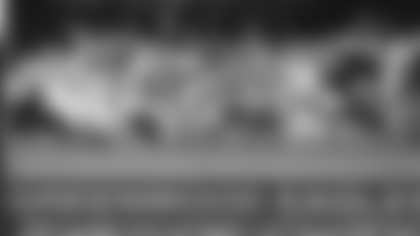 Representing the small town of Greenwood is something that Swearinger holds dear to him.
"Playing for people that know our state and grew up here, there was definitely a sense of pride in that," Swearinger said. 
Greenwood is a hub for producing great football players and has had seven of their own play in the NFL.
"In Greenwood, we grew up with football. I grew up in an athletic family, so I was always into sports. We had a great tradition at Greenwood High School with all of the state championships," Swearinger said. "As a kid, we'd go to high school games to watch my older cousin play. They were our role models. Football is just big in the state, and it's big in Greenwood."
Their former head coach at Greenwood, Shell Dula, was thrilled to have two of his former players representing Greenwood in the 2015 NFC Championship when the Carolina Panthers and Arizona Cardinals squared off.
"What an honor it is for the city of Greenwood," Dula said. "You are going to have 106 football players dressed for the NFC Championship Game, and two of them are going to be from Greenwood, South Carolina. In their most recent meeting, the two high school friends exchanged jerseys this past season when the Redskins faced off against the Arizona Cardinals.
Both players also give back to their beloved hometown, Norman has donated money to churches in the Greenwood area and Swearinger holds a free football camp in the summer.
They are looked up to in their hometown and the well-established Josh Norman even had a day named after him in 2016.
"We are honored to make June 11, 2016, Josh Norman Day in the City of Greenwood," said Greenwood Mayor Welborn Adams. "A true Greenwood legend, Josh exemplifies the Greenwood character by his perseverance and community spirit." 
Now, the hope for Swearinger and Norman is that they can continue their history of winning together, but this time as Washington Redskins.