RICHMOND, Va. -- After appearing in all 16 games as a rookie, defensive lineman Tim Settle eyes the 2019 season as a stepping stone towards proving himself and ultimately increasing the depth and production of the Redskins defensive line. With Jonathan Allen, Daron Payne and Matt Ioannidis, Settle joins a loaded front with youth and experience.
The offseason served as a promising start for Settle. Speaking to Redskins.com Friday, he said he entered training camp feeling energized and as "strong as I've ever been."
"My whole mindset is dominate camp and get ready for this season," he said.
Settle, who weighed 320 pounds when he was drafted in 2018, set a goal following OTAs to get in better shape and shed additional weight before his second NFL training camp. He's come to Richmond at 308 pounds and is prepared to take his game to new heights.
Settle has also focused on bulking up and becoming quicker this spring. He's worked with the team's head strength and conditioning coach Chad Englehart to develop a healthier diet, which includes no bread, and continuing with the Redskins weightlifting program.
A fifth-round selection in the 2018 NFL Draft, Settle, a lifetime Redskins fan, spent three years at Virginia Tech and earned second-team All-ACC honors as a sophomore. Prior to playing with the Hokies, he starred at local Stonewall Jackson High School in Manassas, Virginia, teaming up with current Redskins corner Greg Stroman.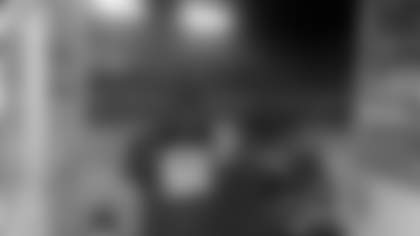 Thus far in camp, Settle has rotated in with the starters and primarily played with the first team on third down. He's also served as the starting nose tackle on goal-to-go situations.
Along with developing his pass-rush moves, Settle has been working a lot with defensive line coach Jim Tomsula on the sled to practice engaging and shedding blocks. Settle has transferred his work from the side fields to 11-on-11 team drills, dismantling offensive lineman with swim moves resulting in would-be sacks.
With Week 1 on the horizon, the second-year defensive lineman isn't settling for anything less than excellence.
"I don't know how long it will take," Settle said, "but once I get everything down I'll be dominant."