Doug Williams continued his personal efforts to promote health awareness last Tuesday when he spoke about healthcare options throughout the region.
Williams served as the keynote speaker at CareFirst BlueCross BlueShield's annual CareFirst Commitment event, where more than 20 health organizations and nonprofits operating in the National Capital Area were in attendance.
The event, held June 10 in Washington, D.C., gave CareFirst's nonprofit partners, D.C. Councilmembers and local leaders the opportunity to hear from Williams on the importance of supporting efforts to increase access to affordable, quality health care services throughout the District.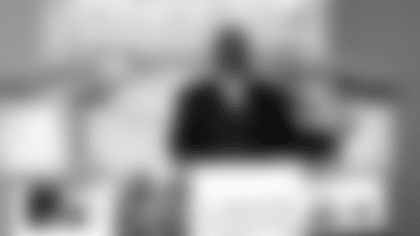 As the region's largest insurer, CareFirst partners with local organizations to reach under- and uninsured members of the community through the implementation of innovative programs that meet the health needs of families and individuals.
In 2014, CareFirst contributed nearly $55 million through grants and public access programs to 348 organizations throughout Maryland and the National Capital Region, including its partnership with the Washington Redskins and Unity Health Care through the Community Touchdown Program.