Monday marked the beginning of offseason workouts, which meant a majority of the team returned to Loudoun County, Va., back from their vacations and respites across the country, to convene once again and prepare for the upcoming season at Redskins Park.
That was safety Duke Ihenacho's plan, too.
He had spent the weekend in Dallas, Texas, to support his former teammate Von Miller, who was being honored by his hometown, and had a flight booked back to Virginia on Sunday at noon. But then misfortune intervened. His plane was delayed, then abruptly cancelled. Director of Player Development Malcolm Blacken called Ihenacho to tell him the next available flight wouldn't be until early Monday morning.
The dominoes started to fall.
When he arrived home after missing workouts, Ihenacho saw that there was some water damage to his ceiling, at about the time he started Snapchatting his problems, and he had to shower in his guest bathroom. The leak, stemming from his upstairs shower, tore a jagged line above most of his living area.
Hunger set in. He opened his refrigerator to find some egg cartons – probably months expired -- and some water bottles, so a trip to the grocery store was in order.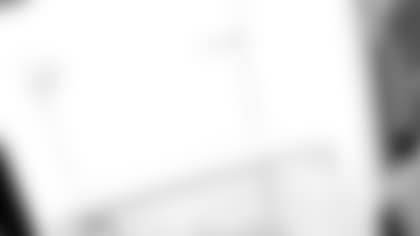 More adversity awaited him in his garage, where his car wouldn't cooperate. His battery was dead, a tire was flat, plaster from the ceiling had fallen on the hood.
A Good Samaritan offered him a jump and Ihenacho, after letting his car's engine sit for 20 minutes, hit the road to get gas, get a wash, get a tire pump and get some groceries. After checking out at the supermarket, his car refused to restart, which forced a 10-minute walk back home.
"That's something real small in the grand scheme of things," Ihenacho said with some perspective on Tuesday. "I'm still happy to be back and excited to get to work this morning."
Ihenacho, a heavy Snapchat user, selfied and filmed his entire journey of errors for his followers and received a lot of positive feedback from them. It's been a form of catharsis, chronicling his struggles or adventures, and a way for his fans to relate to him more.
"The snapchat is just a way to keep people engaged in my life," he said. "It's not always glamorous. Things happen. I have the same struggles as another person has. You can't let those little things ruin your day…The guys I hang with are very positive. It just rubs off. It's easy to be positive when you're around positivity."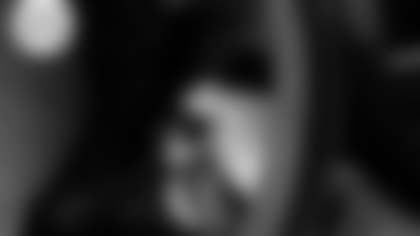 Of course, Ihenacho says he knew better than forgetting to make sure somebody checked on his house at least once or twice after he left in mid-January.
You can be sure that next year, this kind of mishap won't happen again. Right?
"Absolutely," he said with a smile. "Absolutely."