Even if the drama of the first overall pick has evaporated, the sports world will have its eye on the NBA Draft Thursday night.
Redskins players -- many of whom excelled at basketball earlier in life and learned to take the skills they developed on the court and apply it on the gridiron -- will certainly be watching.
Below is a sampling -- but not an exhaustive list -- of players who traded sneakers for cleats, along with a description of how basketball played a formative role in their skill sets.
Jordan Reed: Route Separation
Like many tight ends in the league, Reed uses his basketball experience to his advantage in the receiving game. Reed will use a hard jab step to work to the inside of defenders in coverage, applying an in-and-out dribble move concept to separate from defenders and create space.
"If a guy is leaning on you [in basketball], if you give him a quick head and shoulders and footwork, you might get him to go that way," Reed said. "I use the same type of principles on the field."
Josh Doctson: Vertical Ability
Josh Doctson's tremendous touchdown catches at TCU helped him earn SportsCenter Top Ten highlights and first team All-American honors, and his vertical was a major reason he was considered a first round NFL talent. He credits high school basketball for building the foundation of his leaping and catch point skills.
"Probably would have to go tribute to my basketball background back in high school just leaping, dunking, and alley-ops and practicing," Doctson said. "[TCU Quarterback Trevone Boykin] trusted me and all the quarterbacks trusted me throwing it up in practice and just repetition and it became an attribute for myself that I was really able to make show up on Saturdays."
Lloyd Carrington: Work Ethic
Lloyd Carrington was a standout basketball player as a guard throughout high school, but he transitioned to football his senior year in hopes of a scholarship offer. Carrington, who during minicamp last week made an eye-popping, one-handed interception in the end zone that showed off his raw athleticism, said that his basketball mentality and physicality enabled him to naturally develop as a football player.
"I've always been a football fan," Carrington said. "I felt once I did step out on the field I really would be able to transition well as far as athletically, be able to play physically, and really just be a student of the game and learn just as I was with basketball and it's been able to work out so far. Just being at this point right now, it's a blessing.
Josh Norman: Competitiveness
Josh Norman loves competing against the best with the highest stakes on the line. That attitude was shaped in his backyard.
Competing against his siblings, Norman learned he had to fight for everything. He'd play his siblings in basketball on a hoop made out of a bicycle tire attached to an oak tree.
"It was total mayhem, man," Norman's brother Marrio said. "We were all so close in age, everyone wants to impress our parents, show the other one up. We always had sibling rivalries."
Norman demonstrated that competitiveness on the court during his charity basketball game in his hometown Greenwood, South Carolina in March. Despite the fun atmosphere, he showed no mercy with a thunderous block reminiscent of LeBron James' iconic play in the NBA Finals this week.
Junior Galette: Explosiveness
As Galette recovers from his Achilles injury, he is trying to regain the explosiveness that propelled him to 22 combined sacks from 2013-2014 with the New Orleans Saints. Galette has publicized his progress on social media, including a video of this thunderous dunk as evidence he has regained his form.
Jamison Crowder: Toughness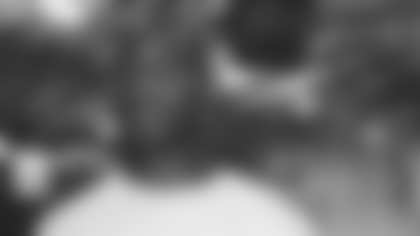 At 5-foot-8 inches tall and 182 pounds, Jamison Crowder is the one of the smallest players on the team. Despite Crowder's size, he plays tough.
"[Crowder] goes across the middle fearless," head coach Jay Gruden said last year.
Crowder, who won the North Carolina high school basketball state championship his junior year, said that his toughness in football partially derives from being undersized on the basketball court.
"A bunch of the guys don't believe me when I tell them, but I was really good," Crowder said. "[Basketball] was the sport I was playing since I was six, playing rec league ball in my time, and a lot of people around the way know that I was a tough basketball player as well."
Jamison Crowder: Staying Active
Unsurprisingly, speed demon DeSean Jackson preferred to be active as a child. He enjoyed basketball as an outlet for his energy.
"I used to go to the Boys & Girls Club when I lived in California," Jackson said. "It was just one of them things where you were all around all your friends and just having fun playing basketball, playing football and just being a kid, getting away from home and not staying at home playing video games all the time.
Jackson hasn't stopped enjoying basketball. He took three point shots at halftime of a Lakers game last year and has played in celebrity basketball games, including lighting up former teammate Lesean McCoy at McCoy's charity event. He's even been chilling with LeBron.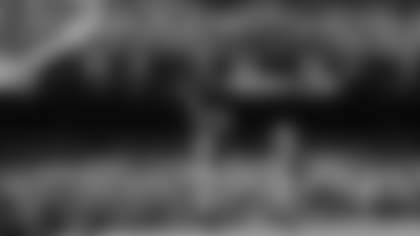 Vernon Davis was among the athletes deemed versatile enough to play in the NBA in a Sports Illustrated poll of 121 NBA players in 2012. Davis, who was a standout basketball player in high school, seems to have taken that vote of confidence to heart in his touchdown celebrations.
Davis chose to take his talents to the gridiron, but clearly he brought his J with him.