Before Ernst Brun Jr. received the call early last week to join the Redskins, by then in desperate need of tight end depth, he was in Ames, Iowa, spotting and coaching girls at the Junior Olympics level who were aspiring to become professional gymnasts.
"Some of those girls, they can be in the Olympics if they get that far," Brun said. "A lot of them are pretty good. They just have to put work in."
Brun, at least until a couple weeks ago, was responsible for helping them attain those goals at SUCCESS Gymnasium, a place he found through his connections at Iowa State, and that has subsequently ignited an untapped skill.
In 2013, Iowa State's defensive ends coach, Curtis Bray, who passed away the following year, had a daughter that attended the gym. Brun's teammate, Deon Broomfield, who later signed as a free agent with the Bills, then encouraged him to join as a spotter after owner and head trainer Courtney Percival extended a coaching invitation to graduating Cyclones seniors.
Brun took up the offer, and after a few days showing off his skillset -- mainly his strength and teaching acumen -- he was hired as a spotter, eventually developing his own workout program called "Ernst's Boot Camp." Soon after, he received USAG certification and became an official Junior Olympics coach.
Considering his current position, his career has not exactly been linear.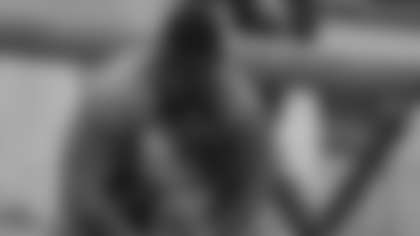 After an impressive 2012 season with Iowa State, Brun only caught six passes for 47 yards and his NFL prospects diminished, opening the door for other post-grad opportunities like SUCCESS. But football remained in his life even with a new profession.
This past May he was cut by the Raiders during their rookie minicamp after competing with the Omaha Mammoths of the FSFL in 2014. Just a few weeks ago he received a gold medal playing with Team USA in Ohio for the International Federation of American Football World Championship.
In between seasons, and in between games, conditioning girls to become premiere gymnasts remained an important part of his life, something that he could always return to both as a security and to exercise a passion.
"Working with kids is what I loved to do," Brun said. "That's why I stayed with it."
Tyler Crandell, a former employee and manager for SUCCESS that worked closely with Brun was impressed with his ability to help girls improve their agility and conditioning and overall athleticism.
"The mental part is really where a lot of the gymnasts can be held back or really achieve great things," Crandell said through an email. "Ernst really understood that and fit in great at SUCCESS with Courtney and her philosophy. He understood that having an overall positive attitude while correcting the athlete can have more benefits than just shouting out negatives all the time."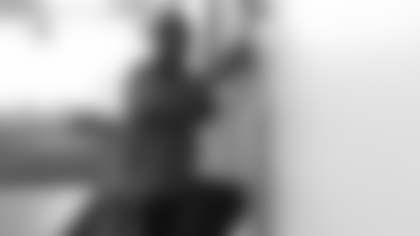 Brun has coached all different levels of girls, from four-year-old "Tumblebugs" to Level 9 classes (some up to age 18), near the very top of Junior Olympics, where girls compete with progressively difficult skills and perform original routines.
"We may have a Level 10 coming up next year," Brun said. "So I planned on, this is crazy, I planned on going -- their meet season starts in January, so it's right around the corner. [I'm] getting them right."
Throughout the last year, when things continued to be uncertain, Brun used the girls as his own fan group, keeping him motivated as he looked to continue his dream of playing football.
Now, without much time to prove himself in the final weeks of the preseason, Brun will have to rely on his work ethic – both at tight end and special teams -- and be confident he was signed for a reason. For now, it's an opportunity he's grateful to have and something he wants to leave (ideally not for for a while) without any regrets.
"I think him making it on an NFL roster shows that he really practices what he preaches and he never really gave up on making it to the next level," Crandell said. "And maybe it's not the route he expected to go coming out of high school, but either way he has his opportunity now, and through all his ups and downs of his career I know how grateful he is to be where he is, and ready to prove how high of quality a player he can be."
Photos couresty SUCCESS Gymnastics Facebook page