Every day of training camp, The Redskins Blog will feature a devoted Redskins fan and tell their story presented by Virginia Tourism.
For Sung Min Kim, Redskins training camp is the parting memory of his last four years in the United States.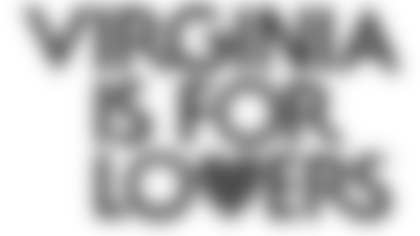 Sung is heading back to South Korea to pursue graduate school options after graduating from the University of Maryland, College Park. But before he left the country, he wanted to get one last opportunity to see the Redskins in person. He hopped on an Amtrak train for his first trip to Richmond and was one of the first people in line for training camp at the Bon Secours Washington Redskins Training Center. With his patience and camera in tow, he managed to get prime real estate around the 50-yard line.
"I'm excited in general to be around athletes. I do some sports photography, so it's my jam," Sung said.
Football is barely a blip on the radar in South Korea. Some of his countrymen watch the Super Bowl, which is how Sung got his first taste of the sport watching Super Bowl XXXIX between the New England Patriots and Philadelphia Eagles. Now an alumni of a sports-crazed American university, Sung is well-versed in football.
"I've been here a little while and I started to watch football a lot because I went to Maryland and it's a very big sports school," Sung said. "I did some basketball photography, too, so I'm very much around American sports."
Sung has always been drawn to sports, but what initially intrigued him about the Redskins wasn't a memory or a moment, but the color scheme.
"First off, the colors stood out," Sung said. "Burgundy and gold, that's a nice combination. I also used to really like the USC Trojans for the same reason."
The colors caught Sung's eye enough to attend his first football game at nearby FedExField as the Redskins took on the Baltimore Ravens in 2012. Down eight points with time running out, Trent Williams replaced Robert Griffin III twice on the same drive, threw a touchdown pass and ran the two-point conversion into the endzone to tie the game. The Redskins won the game, and Sung's heart, in overtime. "That left a really big impression on me," he said.
The East Coast is 11 hours ahead of South Korea. To maintain his fandom, Sung is going to have to watch football at ridiculous hours of the night, but it is no challenge for him after four years at College Park.
"When I go to South Korea, if it's a Sunday 1 p.m. game I'm going to have to wake up on Monday at 2 a.m., but I'm going to do that man," Sung said. "Hail to the Redskins."