Every day of training camp, The Redskins Blog will feature a devoted Redskins fan and tell their story presented by Virginia Tourism.
Many people consider themselves lifelong Redskins fans. Not many will go under a needle for twelve hours to prove it. To Tim Finchum, it was a necessity. His tattoo is the ink on his lifetime contract.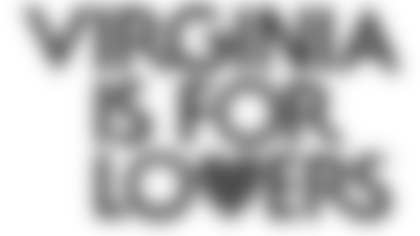 "To the grave," Tim said. "I can't change it even if I wanted to now. I'm diehard."
The chest was the most painful part.
To get the tattoo, Tim gutted out two six-hour sessions that could qualify as divine punishment from the Greek Gods. In the days that followed, his skin would stick together every time he bent over. Breathing was hard. Even two weeks later, it hurt to eat. Tim recounts these miserable stories with glee and a grin, because he really, really loves his tattoo.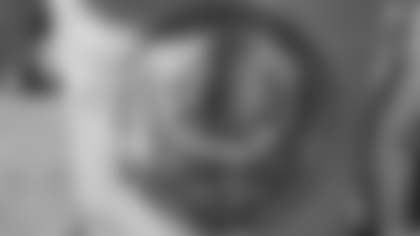 "Oh it was 100 percent worth it," Tim said. "Even if I got no attention for it, these are the Redskins. There's only one team in the NFL and that's the Skins."
Tim Finchum, 42, was born and raised in Farmville, Va., and has been a rabid Redskins fan all his life. He's been attending training camp every year for more than 15 years, back when it was held at the Inova Sports Performance Center at Redskins Park in Loudoun County, Va.
Though Tim now lives in Savannah, Ga., he still drives nine hours every year (three fewer hours than it took to get the tattoo) to Richmond, Va., to watch the Redskins practice at training camp, and he brings his memorabilia with him. Tim reaches his hand into his backpack and produces two model tractor trailers, still pristine in the box with Redskins insignia. They are just two of the souvenirs Tim brought in the hope it would be signed.
"I only spend money on one thing, and that's my team," Tim said.
Despite his collection, material possessions were never enough for Tim. Needing something more than skin deep to fulfil him, Tim turned to tattoos. He spent two months working on a design before ultimately deciding on a mix of his two favorite things: the Grateful Dead and the Washington Redskins. Two months of planning, 12 hours under the needle and six years later, Tim still isn't done.
"I want a jersey," Tim said.
That sounds reasonable coming from a shirtless man. The catch is that Tim is not talking about a piece of clothing. Anybody can buy a jersey. Tim wants a Washington Redskins jersey tattooed on his body, in full color, front and back. He wants it done in the next two years. He has made peace with the financial, physical and psychological toll, and the only question left is what player's jersey it should be. His wife wants it to be Jamison Crowder, while he prefers Trent Williams. I suggested tattooing his own name on his back, but Tim seemed uninterested in the idea. When it comes to the Redskins, Tim Finchum is as authentic as it gets. You can write it in ink. "We're the best fans in the NFL, without a doubt," Tim said. "HTTR Baby. 'Til death do us part."