Every day of training camp, The Redskins Blog will feature a devoted Redskins fan and tell their story presented by Virginia Tourism.
Rick and Sandy Hill were shopping at a thrift store in Ashland, Va., when they spotted, of all things, the bottom half of a mannequin for sale.
"We have to buy that!" Sandy said.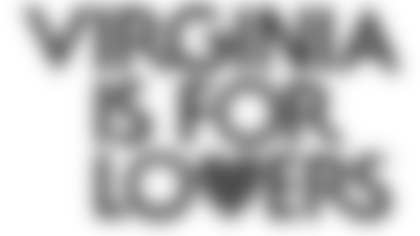 Sandy purchased it and worked on it in secrecy with their niece. Rick was perplexed. "I, for the life of me, couldn't figure out why she wanted this mannequin."
After three days, Sandy emerged from her makeshift studio with a pimped out Redskins mannequin and said, "We're going to training camp."
Rick and Sandy have forged an annual tradition, bringing their mannequin to training camp each of the last three years and garnering plenty of signatures on it along the way. Rick attributes all of the imagination to his wife, and rightfully so. When Sandy realized it would be difficult to paint shoes, she opted to buy cleats instead.
The other 364 days of the year, the Hills attach a metal stand and a glass top and use it as a pub table to watch Redskins games in Rick's man cave.
Rick has been a Redskins fan since 1972 when he was indoctrinated as a young man in Hollywood, Md., by the George Allen led Redskins squad that lost to the undefeated Miami Dolphins in in Super Bowl VII.
"I bit the bullet on that and been cheering for 'em ever since," Rick said.
Asked about the coming season, Rick glanced at his mannequin. "We've certainly got a leg up on the competition," he said with a smile.