Every day of training camp, The Redskins Blog will feature a devoted Redskins fan and tell their story presented by Virginia Tourism.
"It's the Great Pigskin, Charlie Brown."
The real life Charlie Brown is a U.S. Army veteran, lifelong Redskins fan and just as passionate about football as the cartoon version.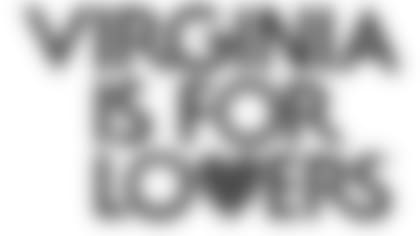 For the fourth consecutive year, Charlie made his pilgrimage to training camp at the Bon Secours Washington Redskins Training Center in Richmond, Va.
"This is my mecca to Richmond to see God's favorite team, the Redskins," Charlie said.
Veterans like Charlie were out in full force as players and veterans shared their mutual respect for one another as a part of Redskins Salute's Military Appreciation Day presented by Geico Military.
Charlie, who served in the U.S. Army for 30 years, proudly wore a U.S. army pin in his hat -- right next to his "Beat the Cowboys" pin. When the PA announcer asked the crowd to make some noise, Charlie was the first to start screaming. "I'm fired up!"
He can't stay quiet when the fandom is in his blood.
"My father, his father and his father were all die-hard Redskins fans," Charlie said. "I used to always hear the stories about Sammy Baugh, the greatest quarterback to ever play."
Charlie is so passionate that he converted a spare bedroom in his house in Newport News, Va., into a "Redskins room," complete with more than 500 pieces of memorabilia that cover everything you can imagine: autographs, photos, collectible toothbrushes, logo emblazoned flip flops and even a model Joe Gibbs NASCAR Redskins model car. His collection goes all the way back to 1960, but Charlie's fandom began in 1972 when the Redskins made a Super Bowl run with Sonny Jurgensen. The team would go on to lose Super Bowl VII to the undefeated Miami Dolphins.
"The greatest quarterback at that time was Sonny Jurgensen but he tore his Achilles," Brown said. "To all the Dolphins fans, that's why you won."
Unsurprisingly, Charlie is passionate about the Redskins kicking game but skeptical of holders. "[Dustin Hopkins] is outstanding...I just don't want somebody to hold it for me and me kick it," Charlie Brown said.