Every day of training camp, The Redskins Blog will feature a devoted Redskins fan and tell their story presented by Virginia Tourism.
Standing on the sideline with their arms draped around each other, Louis Aguilar and his daughter Victoria watch intensely as Jamison Crowder, the man whose name is on both of their backs, runs routes against superstar cornerback Josh Norman during walkthroughs at the Bon Secours Washington Redskins Training Center in Richmond, Va.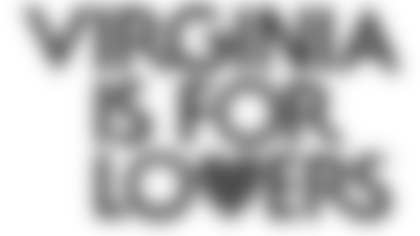 The trip to training camp was the first for Louis and Victoria, but they have shared many memories bonding over the Redskins together.
Louis has been a fan since the Redskins defeated the Denver Broncos 42-10 in Super Bowl XXII in 1987, a game that he can recite the stats from off the top of his head.
"That's when I really understood football, the game of football and everything like that," Louis said.
Victoria has been a Redskins fan "since the day she was born." She braved the rain with her father to watch her favorite player and the Redskins take on the Chicago Bears last season, and the two attend multiple games every season.
Even Louis' unborn son is being prepared to enter Redskins Nation. Louis and Victoria bought a Redskins themed pacifier and binkie at the team store for the soon to be newest member of their family. Louis reflected on the realization that he was holding his future son's first ever Redskins gear.
"That's pretty cool," he said.
Though he has countless Redskins memories while growing up in Silver Spring, Md., has shared meaningful moments with his daughter and soon will pass on his loyalties to his son, Louis said that the highs and lows of fandom were intertwined and not meant to be separated.
"I got a lot of great memories, but I also got a lot of bad memories. That's a part of being a Redskins fan is sticking with your team, good or bad."