Each week during the 2014 season, Redskins.com's Stephen Czarda will highlight ONE key component to each week's matchup, brought to you by FedEx One Rate. *This week's "One To Watch" is the matchup between the Redskins' secondary and Cowboys tight end Jason Witten. *

---
While the Washington Redskins defensive unit has had to use several different lineup rotations due to injuries at all three levels of the unit, they'll square off with a very familiar and consistent face on the other side of the ball this Sunday: Dallas Cowboys tight end Jason Witten.
Witten – now in his 12th season out of the University of Tennessee – is still a key cog in the Cowboys' offense, even if he's experiencing his worst season statistically since his rookie season in 2003.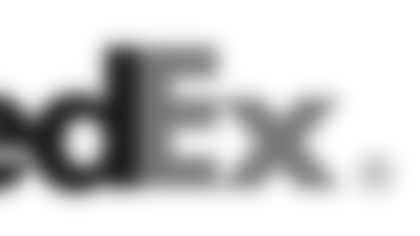 Through 15 games, Witten has 60 receptions for 654 yards and five touchdowns.
Last week against the Indianapolis Colts, though, Witten had his best performance of the season in a 42-7 victory that would clinch the NFC East for the Cowboys.
Hauling in seven receptions for a season-high 90 yards, Witten found the end zone on a 25-yard connection with quarterback Tony Romo.
For his career against the Redskins, Witten has experienced success, as well, as he has 104 receptions for 1,170 yards and seven touchdowns.
The Redskins, meanwhile, must find ways to subdue Witten's talent skillset.
Throughout the season, Washington has struggled containing tight ends. In their most recent game last week against the Philadelphia Eagles, Zach Ertz recorded 15 receptions for 115 yards. Two weeks prior, Indianapolis Colts tight end Coby Fleener recorded 127 yards and two touchdown receptions, one of which was a 73 yarder.
During his conference call with local media on Sunday, Redskins head coach Jay Gruden said the defense's coverage dictates how they attack opposing tight ends.
"If you play a lot of zone coverage, then a lot of the tight ends, you know, they find a hole in the middle of the field or the flats or what have you, and they end up catching those short passes for four-, five-, six-, seven-yard gains," he said.  "If you're playing man-to-man, you're going to have a person covering that tight end and whether it be a linebacker or a safety, sometimes that's a  mismatch if that tight end is really, really, really good."
The key for the Redskins will be making adjustments until they find the right recipe for success.
"I think you just mix up the coverages and you try to take away their most dangerous threat," Gruden said.