Washington Redskins wide receiver DeSean Jackson was one of the lucky ones to see the Golden State Warriors and Washington Wizards battle last night at the Verizon Center.
The Warriors would ultimately win the game, as Stephen Curry did Stephen Curry things (dropping a total of 51 points with 11 three-pointers made), while John Wall had quite the night, too, putting in 41 points to go along with 10 assists in 35 minutes.
Quietly, Warriors forward Draymond Green also recorded a triple-double, scoring 12 points to go along with 12 assists and 10 rebounds.
Green, in his fourth NBA season, was a 2012 draft pick out of Michigan State.
Might sound familiar, right?
Well Redskins quarterback Kirk Cousins was also a 2012 draft pick out of Michigan State.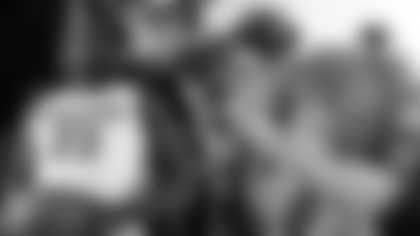 Green said after the game on Wednesday evening that he's good friends with Cousins and kepts tabs of his fellow Spartan when he was leading the Redskins to an NFC East title.
"Of course, I follow Kirk," Green said. "He's a good friend of mine. We graduated the same year. We were at Michigan State at the same time. I'm super excited. He's had his ups and downs in his first couple of years. To see him come out this year and lead the league in completion percentage, that's huge and to lead them to a playoff berth. It's great to see Kirk having the success that we all knew he was capable of. It was amazing and I'm definitely looking forward to him continuing to grow."